Cool Stuff: The Force Awakens In John Keaveney's "Rey" Print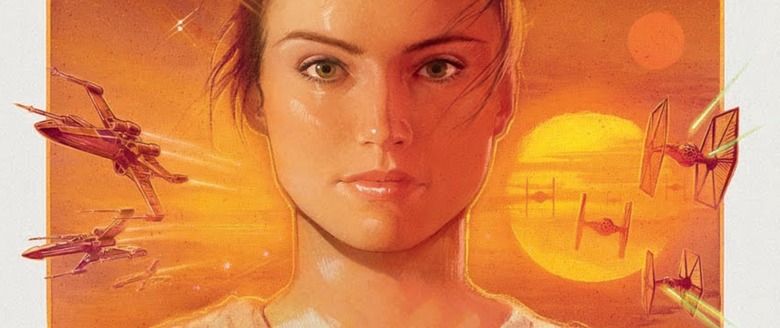 In conjunction with the Blu Ray release of Star Wars: The Force Awakens on April 5th 2016, Bottleneck Gallery and Acme Archives have once again teamed for a brand new official print,"Rey", by John Keaveney. See John's beautiful Rey print featuring the likeness of actress Daisy Ridley after the jump and learn more.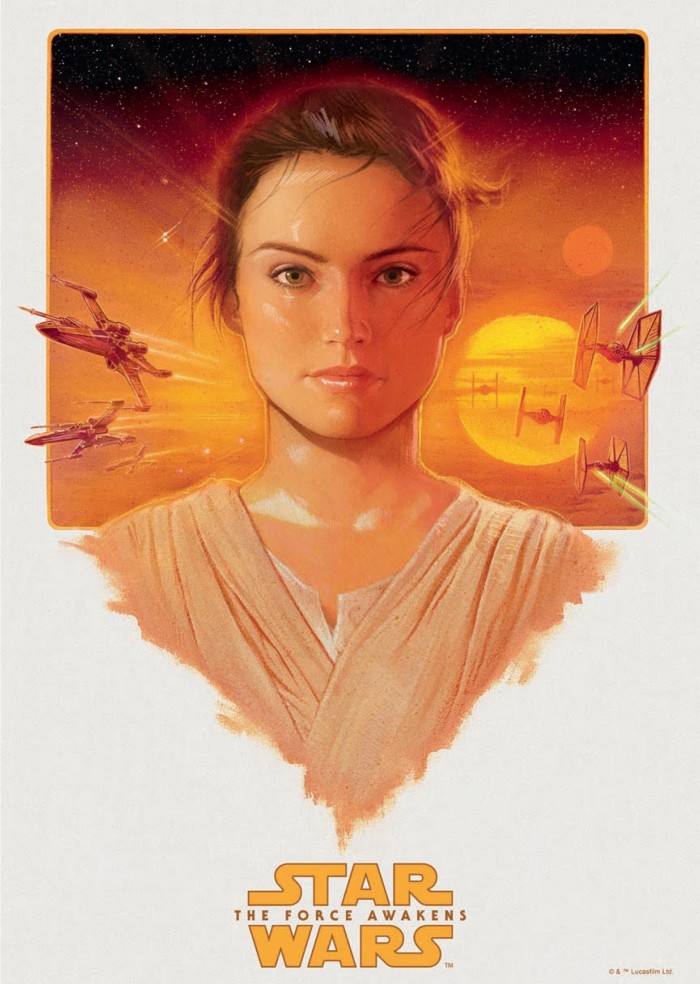 There really hasn't been a Rey-focused official Star Wars print released to date, so this one should be pretty hot. Keaveney's style feels like a call back to legendary Star Wars artist Drew Struzan, who I think we all wish did more than that Force Awakens teaser poster released at D23 Expo 2015.
John Keaveney's "Rey" Print will be released by the Bottleneck Gallery on April 5th at 12pm eastern for only $40. The giclee print measures 16 X 20 inch, and will be released in an edition of 275. These will probably go fast, so set an alarm for the on sale time and head on over to Bottleneckgallery.com to grab it then.