'Doctor Who' Spinoff 'Class' Casts 'Happy Valley' Star Katherine Kelly And More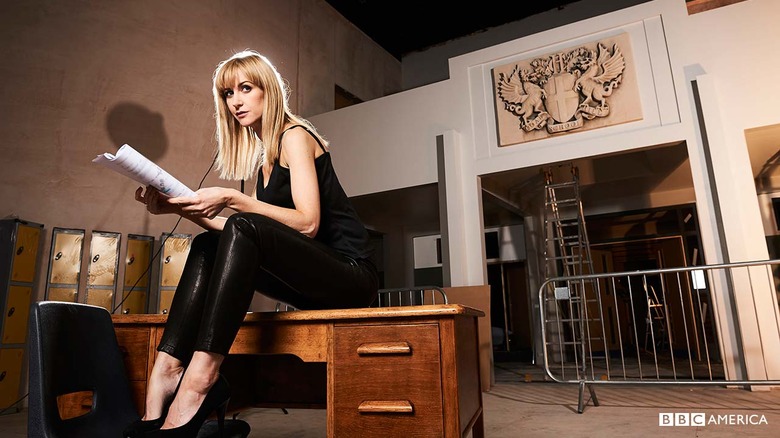 The Doctor Who spinoff Class is ready to take attendance. Happy Valley alum Katherine Kelly has been cast as a teacher at the Coal Hill School, while Vivian Oparah, Greg Austin, Sophie Hopkins, and Fady Elsayed will fill up the rest of the seats as her students. Doctor Who and Class executive producer Stephen Moffat describes the show as a sort of "British Buffy," so chew on that while you wait for Class to begin. Check out the first Class photos after the jump.
BBC America (via TVLine) announced the Class cast. As previously announced, Class takes place in the present day at the Coal Hill School, a location that's been part of the "Whoniverse" since the 1960s. The series follows the fetching young cast as they deal with all the usual trials and tribulations of high school – family, friends, school work, sex, and sorrow — but also with the possible end of all existence. Yup, sounds like a British Buffy all right. Here's a little more:
All the time traveling over the years has caused the very walls of space and time to become thin. There's something pressing in on the other side, something waiting for its chance to kill everyone and everything, to bring us all into Shadow.
Kelly's teacher character is described as a "powerful new presence" at the school, but beyond that details on the specific characters are scarce. Maybe this first Class photo will help — from left to right, that's Oparah, Hopkins, Austin, and Elsayed. Based on the usual shorthand of teen show costuming, I'm guessing the track jacket means Oparah is the sporty one, the overalls mean Hopkins is the artsy one, that cardigan makes Austin is the preppy one, and those ripped black jeans mark Elsayed as the bad-boy one?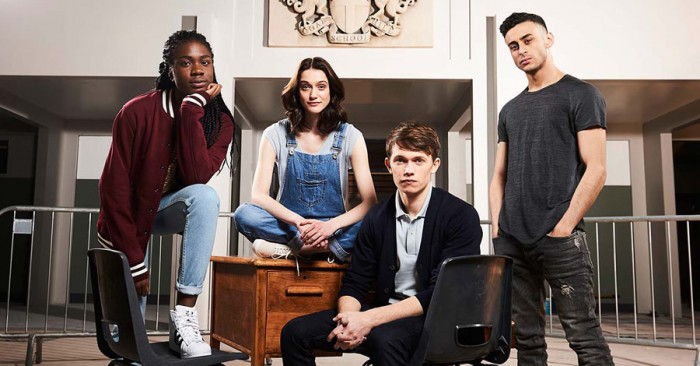 Said Moffat in a statement:
Coal Hill School has been part of Doctor Who since the very first shoot in 1963, but this new show is anything but history. Class is dark and sexy and right now. I've always wondered if there could be a British Buffy, and it's taken the brilliant [showrunner] Patrick Ness to figure out how to make it happen.
Shooting on Class begins this week. No premiere date has been set, but the series is expected to consist of eight 45-minute episodes to air sometime this year.
Cast announced for @BBCAMERICA's #DoctorWho spinoff, #Class!