'Room' Director Lenny Abrahamson To Tackle WWI Drama 'The Grand Escape'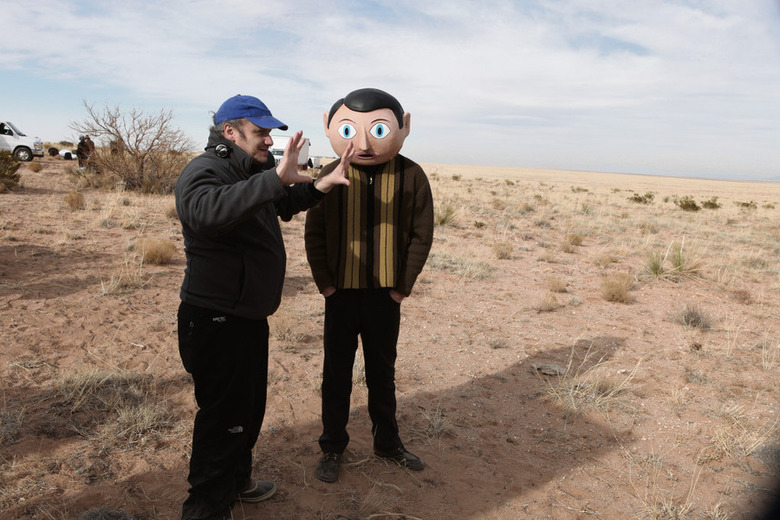 Lenny Abrahamson wasn't exactly a newcomer when he directed Room — it was his fifth feature — but the film definitely served as a breakout in a way that none of his other films had. It snagged him a Best Director nomination, establishing him as a filmmaker to watch, and since then we've been waiting anxiously to see what he'd do next. Today, we might have an answer. Abrahamson has signed on to direct The Grand Escape, a World War I drama about POWs attempting a mass breakout. THR reports Film4 and Element Pictures have optioned Neal Bascomb's upcoming book The Grand Escape for Abrahamson to direct. The project seems to be a ways off still, as filmmakers still need to find a screenwriter. Here's how the trade describes the story:
Grand Escape is the true story of three daredevil World War I pilots being held in Germany's most infamous POW prison. The story chronicles WWI's greatest mass prison escape, and the pilots' subsequent flight to freedom.
One rather hopes the filmmakers will get around to changing that title, because otherwise it's just inviting confusion with The Great Escape, Steve McQueen's 1963 classic about a different POW prison break during a different World War. Then again, Abrahamson's Room very nearly shares a title with the most famously terrible movie of our time, and it did just fine for itself commercially and critically.
The Grand Escape isn't the only project on Abrahamson's to-do list. In November of last year, he also attached himself to co-write (with Jon Raymond) and direct A Man's World, a biopic of boxer Emile Griffith. As of now, it's unclear when either project will move into production, or even which one will get there first.
The premise of The Grand Escape could lend itself to a bombastic tale of hardship and heroism, but knowing Abrahamson we're probably in for something less sentimental and more nuanced. As we've seen in films like Room, Frank, and What Richard Did, he's got a talent for scaling down sensational stories to human size, and bringing them to life with intelligence and empathy. We'll definitely be keeping The Grand Escape on our radar.