James Wan Teases The "Different Flavor" Of 'The Conjuring 2' [Wondercon]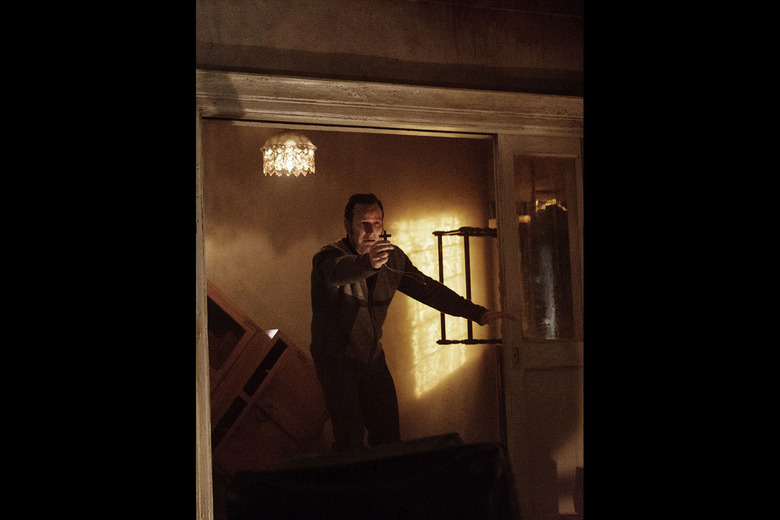 James Wan returned to Wondercon to present The Conjuring 2. He'd presented the first film at Wondercon 2013 in Anaheim. Wan returns to direct the sequel, with Patrick Wilson and Vera Farmiga once again playing Ed and Lorraine Warren. The Warrens are famed paranormal experts and both Conjuring films are reportedly based on their true cases.
The Conjuring 2 is about the Enfield Poltergeist, the Warrens' investigation of poltergeist harassing a London single mother and her four children. The setting provides a change of pace from the Rhode Island case of the Perron family in The Conjuring, and Wan teased how it will make the film feel different. 
"I think that the setting in the U.K. gives the movie a different flavor," Wan said. "Structurally it kind of mimics the first film, but the location and the cultural difference does bring a different smell, a different flavor to the palette."
The Conjuring is the third horror franchise that Wan has launched. Saw became lucrative, with seven films and an eighth now in development, though Wan only directed the first. He directed two Insidious movies which have continued without him. The case files of the Warrens make each Conjuring more of a standalone, although the first film ended with the Warrens preparing to investigate Amityville, so there is continuity between their cases. Enfield is described as England's Amityville.
"Standalone only in that the cases are different, but the continuity comes from Ed and Lorraine Warren and the continuation of the characters that we established in the first film," Wan said. "Someone could come in and just watch Conjuring 2 and Conjuring 2 will still totally make sense. In that respect, it is a standalone film."
When it comes to the poltergeist in The Conjuring 2, Wan was more secretive. One presumes the poltergeist will manifest differently from the haunting of the Perron's, but the brief glimpses we got in the trailer are all Wan will leave us with. "That's for you to find out," he teased.
The Conjuring 2 opens June 10, 2016.