'Talented Mr. Ripley' TV Series Coming From 'Luther' Creator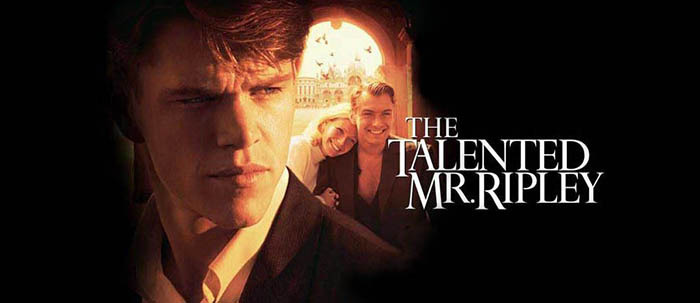 Patricia Highsmith's name may not be quite famous enough to be a brand unto itself, like Jane Austen or Stephen King, but you've been watching her work for ages even if you don't realize it. Most recently, her novel The Price of Salt was turned into the remarkable drama Carol, but adaptations of her writing go all the way back to 1951's Strangers on a Train.
Now the late author is headed to the small screen. Luthor creator Neil Cross is working on a TV series centered around Tom Ripley, the slippery con artist who features in several of Highsmith's novels starting with The Talented Mr. Ripley. 
Variety reports Cross is working with Endemol Shine, Entertainment 360, and Diogenes, who struck a deal with the Highsmith estate last year, to adapt all five of the Ripley books. There are five Ripley novels in all, collectively known as the "Ripliad": The Talented Mr. Ripley, Ripley Underground, Ripley's Game, The Boy Who Followed Ripley, and Ripley Underwater. There have been five feature films based on the series, each with a different actor playing Ripley — which seems oddly appropriate, considering the character's knack for impersonation, fraud, and forgery.
Perhaps the most best known recent adaptation is The Talented Mr. Ripley (pictured above) starring Matt Damon. Set in the 1950s, the story follows Tom Ripley as he's tasked with tracking down an old acquaintance named Dickie. Tom gradually develops an obsession with Dickie and his opulent lifestyle, with horrifying results. Tom is described as a "dapper sociopath" who easily ingratiates himself with his victims.
Cross is a British novelist turned screenwriter. He's most famous for creating the critically acclaimed crime drama Luther, and the less critically acclaimed pirate drama Crossbones. His other credits include episodes of Doctor Who and MI-5, and he helped write the screenplay for Mama. The Ripley show isn't the only Highsmith adaptation we have to look forward to; the upcoming indie drama A Kind of Murder is based on her novel and an on-again, off-again development of Strangers On a Train is in the works from Gillian Flynn and David Fincher.