'Assassin's Creed' And 'Splinter Cell' Sequels Are Already Being Planned, Obviously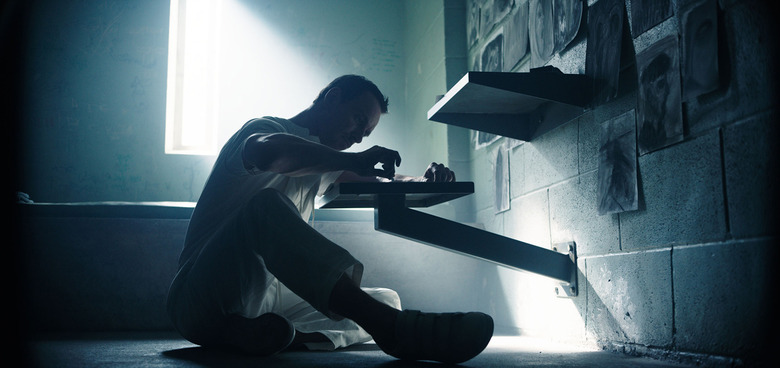 No movie is really just a movie anymore, at least if it's a big, expensive studio production based on existing IP. And these days, studios don't even wait until a movie's actually out to start thinking about the next one – these projects are developed from the get-go with a potential franchise in mind.
So it should come as no surprise whatsoever to hear that New Regency is already eyeing sequels for video game adaptations Assassin's Creed and Splinter Cell, despite the fact that one won't open for another nine months and the other hasn't even set a production start date. So if they actually do manage to break the "video game curse," you can rest assured there'll be much more where they came from. 
Variety got word from Catchplay, the Taiwanese co-financier for both films, that U.S. producer New Regency was already envisioning sequels for Assassin's Creed and Splinter Cell. "They are both adaptations of successful Ubisoft games and would make ideal sequels," said CEO Daphne Yang. Both films are part of a deal signed last year between Catchplay and New Regency.
Of the two titles, Assassin's Creed is much further along. The film directed by Justin Kurzel (Macbeth) and starring Michael Fassbender and Marion Cotillard has already finished shooting and is deep into post-production. While we've yet to see a trailer, a small handful of stills have offered a taste of the film's overall look and tone. Assassin's Creed will be released by Fox on December 21, 2016.
Splinter Cell, meanwhile, still has a ways to go. Last we heard, Frank John Hughes was working on the latest rewrite. While Tom Hardy has been attached to star since 2012, the project has been without a director since Doug Liman dropped out last year. The companies apparently hope to release Splinter Cell sometime in 2017, which is probably kind of a stretch unless it begins picking up steam really soon.
It may seem premature for New Regency to eye sequels at this point. But at a time when — for better or for worse — studios are snapping up release dates five years into the future for their most prized properties, and using each film as an opportunity to lay the groundwork for other films coming two or three or six installments down the line, it only makes sense for New Regency to want to think ahead.
The danger, of course, is that New Regency will be so eager to get going on those sequels that they'll rush them into production. Or that they'll force the first films to shoehorn in all sorts of setup for sequels that may not exist and never will. Because the thing is, the first films will actually have to perform before these hoped-for sequels can come to fruition. And considering how spotty the track record is for video game movies, that's not exactly a given.