This Week In Trailers: Pelé, The Birth Of Saké, Men & Chicken, Trailer Park Boys - Season 10, The Music Of Strangers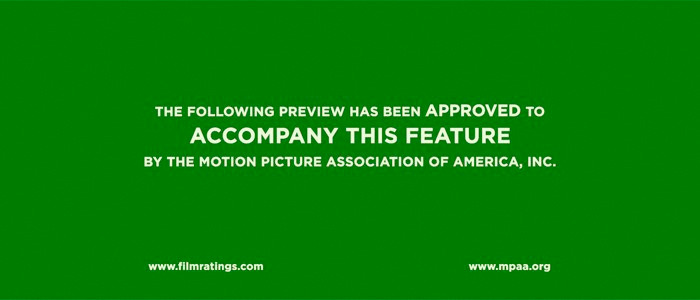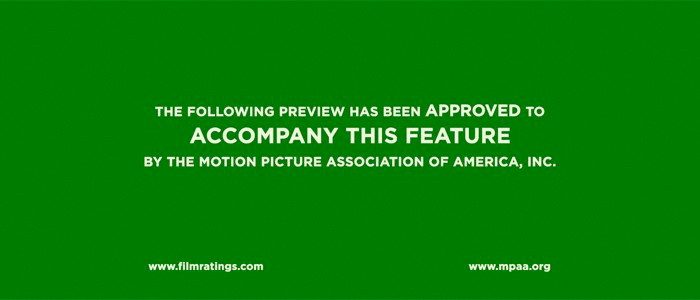 Trailers are an under-appreciated art form insofar that many times they're seen as vehicles for showing footage, explaining films away, or showing their hand about what moviegoers can expect. Foreign, domestic, independent, big budget: What better way to hone your skills as a thoughtful moviegoer than by deconstructing these little pieces of advertising? This week we head back into the Trailer Park to visit the boys, go to Japan to make saké,  try and figure out what is up with Mads Mikkelsen, find some hope in these dark political times, and get to know the only soccer player I would be able to rattle off in a life and death situation.The Music of Strangers TrailerMorgan Neville.
This man's name has now popped up twice in two weeks around here as of late but it's with good reason. He is deadly smart in knowing how to simply take a subject and make it completely interesting. From Pearl Jam to Wayne White (Beauty is Embarrassing is without question one of my most revered documentaries of all time) to background singers to firefighters, the man is blessed with a gift. So, in this age of politicking that has left many wondering where any shred of humanity can be found in this world this trailer absolutely is a shining star in a bleak fog we all seem to be wading through.
Pelé Trailer
The only soccer star I know.
Yeah, there's that one pretty guy but directors Jeff Zimbalist and Michael Zimbalist, who are wildly accomplished and have been showered with award wins and nominations for their documentary work, have turned their attention to dramatic recreation. While the trailer hits those usual beats of a young kid who rises up from his station in life, overcoming adversity, only to become the icon he was destined to be there are still flourishes of a sure hand that knows how to enrich a tale many have told before.
Men & Chicken Trailer
It's like the beginning to First Blood.
When John Rambo is viewed as a relative nobody but the moment when they all realize that the guy was green beret, the moment changes. Such was my interest after looking up director Anders Thomas Jensen's resume. The guy's been nominated three times for an Academy Award, won once, and has 34 award wins and 32 nominations under his belt, to say nothing of the 7 wins and 8 nominations for just this film. That said, this story looks utterly insane and awesome. Mads Mikkelsen is here to add his under appreciated talent in transcending all kinds of characters, here playing the part of a crazily rude a-hole that should get his just dessert in due time. The humor is dry and dark. The scenes don't seem to translate well. And the overall feel for what they're going for here is unclear. But, something like this is too irresistible to pass up based on what we're given.
The Birth of Saké Trailer
Fascinating.
First, this trailer has been out over a year. It's only when I heard that director Erik Shirai's ode to the popular beverage enjoyed loudly by bros at your local sushi joint was making its way to some theaters stateside did it catch my attention. This trailer is so elegant in how we're delivered into this world of the creation and preparation of sake itself. It slowly introduces you to a very specific place with a very specific mood. It's damn near heartbreaking to see men who leave their families for six months at a time to go produce something so ephemeral. I'm overwhelmed by its humanity but I couldn't praise it more for how it juxtaposes human relationships and the relationship that each one of these men have with a process that must date back hundreds of years. A must-see for me.
Trailer Park Boys – Season 10 Trailer
I need this in my life. So do you do.
Nota bene: If you have any suggestions of trailers to possibly be included in this column, even have a trailer of your own to pitch, please let me know by sending me a note at Christopher_Stipp@yahoo.com or look me up via Twitter at @Stipp
In case you missed them, here are the other trailers we covered at /Film this week:
Silicon Valley Season 3 Trailer - T.J. Miller should be in everything.
The Shallows Trailer – OK, so it's Frozen (no, the other one) in the ocean.
Dead 7 Trailer - If you're trying to get to the 10 and under demo, great job.
All The Way Trailer - Give it to me.
The Huntsman: Winter's War Trailer - Missing the sense that this is a must-see.
April and the Extraordinary World Trailer – Can't wait for this to be out on video.
The Nice Guys Trailer - Come on already, I need this.
Bridget Jones's Baby Trailer – Ladies, your cinematic prayers for something other than men in tights and spaceships have been answered.
Deep Water Horizon Trailer – Compelling trailer, I'll give it that.
Special Correspondents Trailer - Eh, maybe?
Love & Friendship Trailer - Period piece that seems like this will be a bit of a slog to get through.
The Lego Batman Movie Trailer – He was great as a small sideshow. But, a whole movie? I dunno.
Captain America: Civil War International Trailer - I'm dumb as I can't pick out the differences.
Last Days in the Desert Trailer – Not something I'd seek out.
Elstree 1976 Trailer – Feels damn near wistful.