'Terminator 6' Still Happening, According To Arnold Schwarzenegger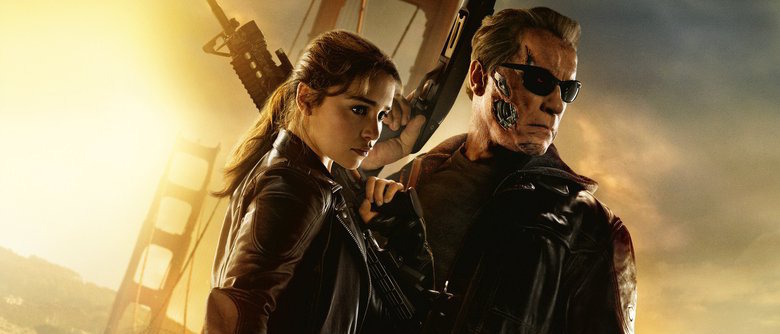 Terminator Genisys was supposed to launch a whole new era for the series. It was planned as the first in a trilogy, with an additional TV series planned somewhere down the line. Instead, it underperformed at the box office, got panned by critics, and generally disappointed fans. It wasn't too surprising, then, when word got out a few weeks later that the future of the franchise could be in jeopardy.
But much like the Terminator himself, the Terminator series isn't easily stopped. In a recent interview, star Arnold Schwarzenegger suggested a sixth Terminator film could still be coming. 
Schwarzenegger sat down with Weekend Today (via The Telegraph) a morning show on Australia's Channel 9, for an interview. When asked about the possibility of his appearing in another Terminator film, the actor responded, "I am looking forward to it, absolutely." That's not an ironclad confirmation, and it doesn't serve up any new details we didn't already know. Still, Schwarzenegger's comment suggests a Terminator 6 is happening — if plans had been scrapped, as some have speculated, he probably would have responded differently.
Terminator Genisys is one of about a half a billion "legacyquels" that have hit screens in the past few years, with very mixed results. The best of them, like Creed and Star Wars: The Force Awakens, pay their respects to the earlier icons while firmly passing the torch to a new generation of characters and storylines. Terminator Genisys, however, struggled to establish Emilia Clarke and Jai Courtney as the new leads, and instead depended on the aging Schwarzenegger to provide most of the charm. As a result, it failed to establish much buzz — especially at home, where it couldn't even crack $100 million.
Overseas, however, it was a different story. Terminator Genisys was a hit in some foreign markets including China, where it racked up $113 million. (For comparison, Pacific Rim earned $111 million and that was good enough for Legendary to put a sequel in development.) Moreover, Terminator is still a popular brand name, and one Paramount would probably prefer not to let lie fallow.
When we'll actually see Terminator 6, however, remains an open question. Paramount originally had May 19, 2017 and June 29, 2018 set aside for Terminator 6 and Terminator 7, but the studio quietly pulled them off the calendar after Terminator Genisys opened. For the fans' sake, I kind of hope they take their time. While the first two Terminator films are stone-cold classics and always will be, the three that have followed have done a lot to tarnish the Terminator brand. If Paramount insists on firing up the Terminator again, let's hope they actually make it worth our while.