CBS' 'MacGyver' Reboot Finds Its MacGyver In 'X-Men' Star Lucas Till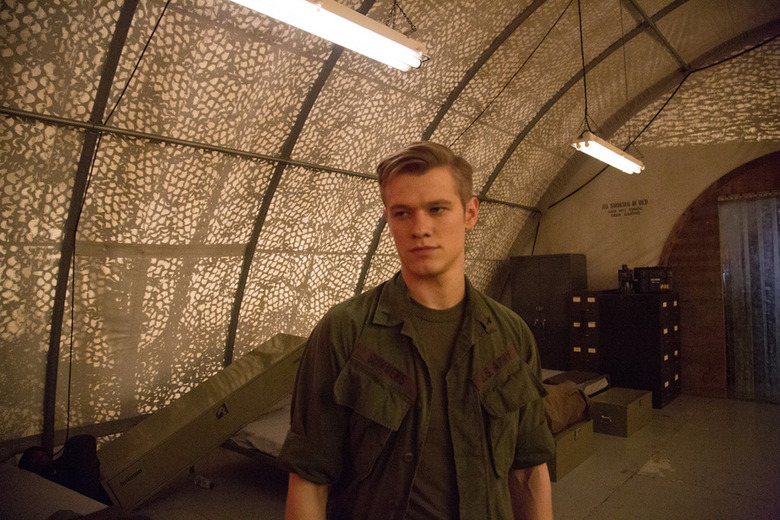 CBS is hoping MacGyver will be the next beloved '80s / '90s hit to make a roaring comeback, and to that end they've cast a lead who has some experience with rebooted classic properties. Lucas Till, best known for playing mutant Havok in Fox's X-Men series, has clinched the role of the resourceful agent, while Joshua Boone (Fan Girl) will co-star as MacGyver's BFF. 
Deadline broke the news of the MacGyver casting. Till will play a new version of Angus MacGyver, a secret agent whose name has become synonymous in pop culture with jury-rigging. The character is famous for getting out of sticky situations by improvising fixes with his trusty Swiss Army knife and other random everyday items like duct tape and rubber bands. In the original series, MacGyver was played by Richard Dean Anderson and his iconically terrible mullet.
The MacGyver pilot, written by Paul Downs Colaizzo and Brett Mahoney and directed by David Von Ancken, will be a prequel that picks up with the character in his younger days. MacGyver is recruited into the secretive (and fictional) Department of External Services, where he uses his ingenuity to prevent disasters. Boone will play MacGyver's high school bestie, Gunner. Also starring will be George Eads as Lincoln, who comes across like a weirdo conspiracy theorist but is actually a legit government employee.
MacGyver will be Till's first regular TV role. On the movie side, he's got X-Men: Apocalypse coming up later this summer and Monster Trucks in 2017. Boone is a relative newcomer last seen in the indie comedy Fan Girl opposite Mad Men's Kiernan Shipka.
MacGyver has been in the works since last fall. Originally, James Wan was going to direct the pilot, but it looks like he's been too busy with The Conjuring 2 and the upcoming Aquaman. It fits into the huge trend of classic properties getting rebooted for TV; CBS also has a Rush Hour series debuting later this month.
It's not hard to see why CBS is eager to resurrect MacGyver, which aired for seven seasons between 1985 and 1992 and put out two more TV movies in 1994. This isn't even the first time someone has tried to bring MacGyver back — in 2003, The WB ordered a pilot for a Young MacGyver series that never took off. The character's still remembered affectionately by fans, and a MacGyver prequel could be just the thing to lure back fans of the classic series while also appealing to a whole new generation of viewers.