'300' Sequels Could Focus On Other Historical Battles, Says Zack Snyder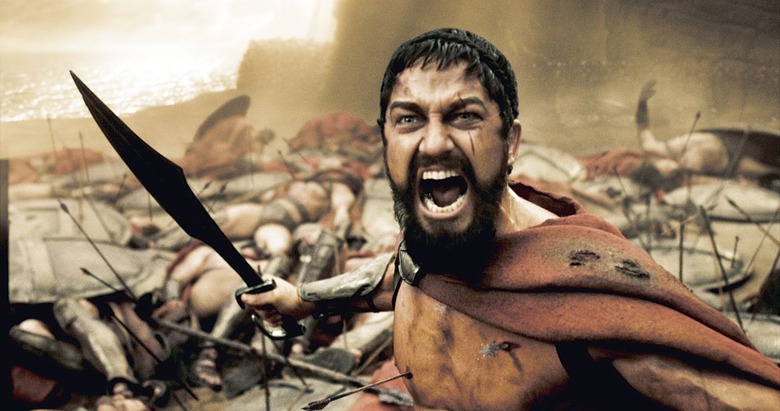 Despite being a massive box office success and arguably one of the most influential films of the past ten years, Zack Snyder's 300 has yielded only one sequel so far, the tepidly received 300: Rise of an Empire. Still, Snyder has hopes the series could keep going – albeit in a slightly different way than we might have expected.
Earlier this month, Snyder revealed he was considering a 300-style movie about George Washington during the Revolutionary War. Well, as it turns out, that's just the tip of the iceberg. Snyder says he's looking at "different incarnations of 300" set in various locations at various points throughout history, including the Alamo. 
Collider got the chance to ask Snyder whether we might see more 300 sequels. Here's his response:
There may be. There may be. We've been talking a lot about sort of different incarnations of 300. We've been talking about is there a way, possibly, we move out of Ancient Greece and use it as a framing device for other conflicts that happened throughout history.
I think I mentioned that we talked about the Revolutionary War version, and we talked about the Alamo, and we've talked about there's a battle in China, a "Lost Legion" kind of concept, any of those kinds of things are on the table.
Basically, it sounds like Snyder wants 300 to give rise to a series of spiritual sequels, though the filmmaker doesn't use that exact phrase himself. Positioning these films under the 300 banner could give them a bit of a marketing boost, in the same way that 10 Cloverfield Lane benefited from being marketed as a Cloverfield successor even though the narrative link between them is tenuous at best.
The 300 formula seems to boil down to a few basic elements: macho, larger-than-life warriors; copious, stylized violence; and a sort of "David and Goliath" dynamic that pits a small but spirited force of heroes against a much larger, better equipped army. It's not hard to see how Snyder and his team could replicate that formula for different battles throughout history, and moving the action out of ancient Greece opens up all kind of new creative possibilities.
Even if Snyder decides to make more 300 sequels, though, we likely won't see them for a while yet. The director is currently busy getting started on Justice League: Part One, which opens in 2017, and is set to tackle Justice League: Part Two after that. In the meantime, you can hit theaters this weekend to see Snyder's Batman v Superman: Dawn of Justice, which features a more evenly matched battle than the one we saw in 300.