'Breaking Bad': Vince Gilligan Explains Why Walter White Really Left Grey Matter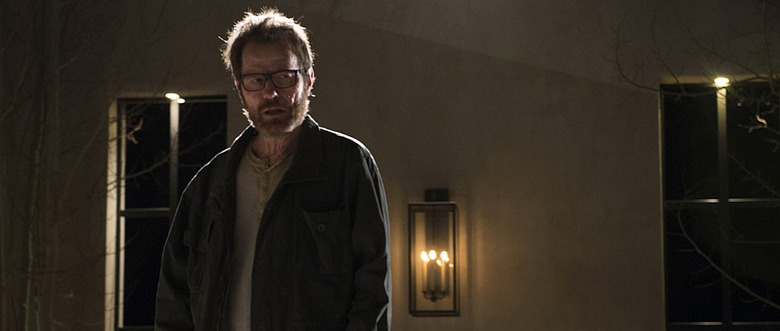 Breaking Bad came to a definitive and dramatic conclusion back in 2013, but even now some questions remain. Like: what's the real story behind Walter White's exit from Grey Matter Technology all those years ago? Fans of the show know it was a pivotal moment in Walter White's pre-meth-kingpin history, leaving him bitter and therefore helping to put him on the path to destruction. But the show has been pretty vague about how it all went down.
Well, series creator Vince Gilligan is here to tell you. After clearing up the mystery of what ever happened to Huell last year, he's back with an answer to your questions about Walt's departure from Grey Matter. 
Here's what we already know about Grey Matter: back in the day, before the events of the series, Walter and his friend Elliott Schwartz co-founded the company. At the time, Walter was dating his lab assistant, Gretchen. But during a vacation with her family, Walter abruptly left her and sold his stake in Grey Matter to Elliott for $5,000. Walt went on to become a chemistry teacher, as we see in the beginning of Breaking Bad. Meanwhile, Grey Matter evolved into a multibillion-dollar company, and Gretchen and Elliott eventually got married. During Breaking Bad, Walter continues to harbor deep resentment, feeling he's been cheated out of the glory and success he earned.
As it turns out, though, we only got Walt's half of the story. "Most viewers of Breaking Bad assume Gretchen and Elliott are the bad guys, and they assume that Walt got ripped off by them, got ill used by them, and I never actually saw it that way," Gilligan told The Huffington Post. The situation is a lot more nuanced than that:
I think it was kind of situation where he didn't realize the girl he was about to marry was so very wealthy and came from such a prominent family, and it kind of blew his mind and made him feel inferior and he overreacted. He just kind of checked out. I think there is that whole other side to the story, and it can be gleaned. This isn't really the CliffsNotes version so much. These facts can be gleaned if you watch some of these scenes really closely enough, and you watch them without too much of an overriding bias toward Walt and against Gretchen and Elliott.
Peter Gould, a Breaking Bad writer and executive producer who went on to become the co-creator of Better Call Saul, added his own thoughts on the Breaking Bad Grey Matter mystery:
I think the interesting thing is not exactly what happened but the fact that Walt hasn't let it go over all these years. He has no perspective on himself. He gets to the point where all he can really do is try to justify everything that he's done.
Basically, then, Walter has been blaming Elliott and Gretchen for his bad choices, and using their "betrayal" to help justify his terrible actions, when really the issue was his own raging inferiority complex all along. Yeah, that sounds about right.