The Story Behind 'Cannibal Airlines' In '10 Cloverfield Lane'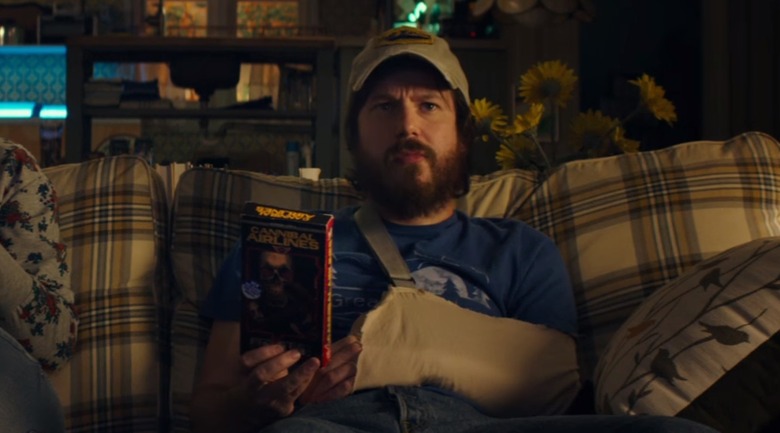 When the first teaser trailer for 10 Cloverfield Lane was released, many people noticed that John Gallagher Jr.'s character Emmet was looking at a VHS tape of a fake movie called Cannibal Airlines. It's one of those fun little details that sent many fans on a hunt to find out what it may mean, or if whether it's somehow connected to the film's ARG (it wasn't). When I talked to 10 Cloverfield Lane director Dan Trachtenberg last week, I found out the story behind the movie within the movie. And you might be surprised to learn that the VHS tape came from the mind of the man who is currently directing The Lego Movie 2.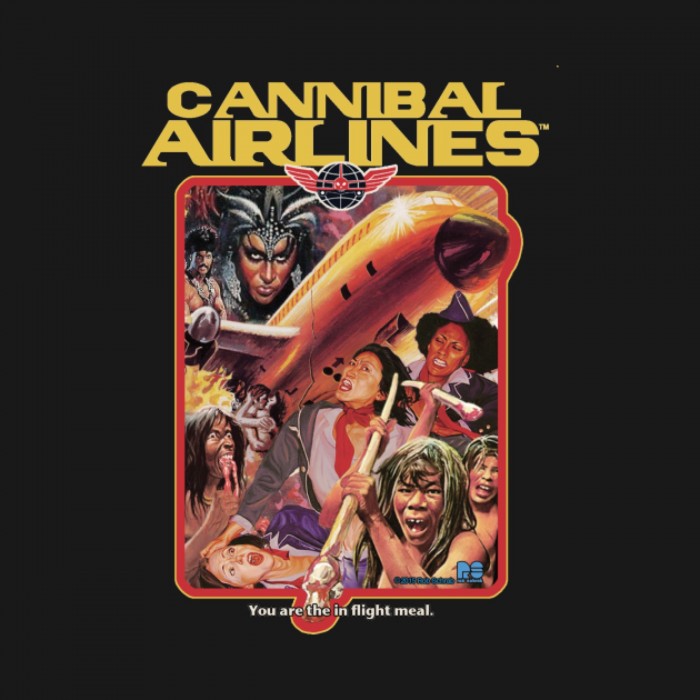 Where did the VHS tape of Cannibal Airlines come from? Trachtenberg reveals that it actually came from an fun decoration he admired in the Bad Robot offices:
That came from a comedian writer Rob Schrab. Co-writer of Monster House, a movie that I love. He wrote that with Dan Harmon. He and Dan are I think writing partners. And Rob would like make these fake VHS cassettes and send them to Bad Robot. They have a bunch of them. Just for laughs.
Trachtenberg would often find himself looking at the shelf of fake VHS tapes as he was developing the project at Bad Robot. So when the movie was greenlit and they needed a movie within the movie, he thought it would be fun to include one of the fake movies in his film:
And we thought it would be awesome to include one of them in the movie in this montage sequence when they're watching something. We thought it would be funny to see like when there's, when you were stuck down there and you have to find something to watch, if even a really bad movie like that could be enjoyable.
In fact, Rob actually sells Cannibal Airlines t-shirts that you can buy on teepublic.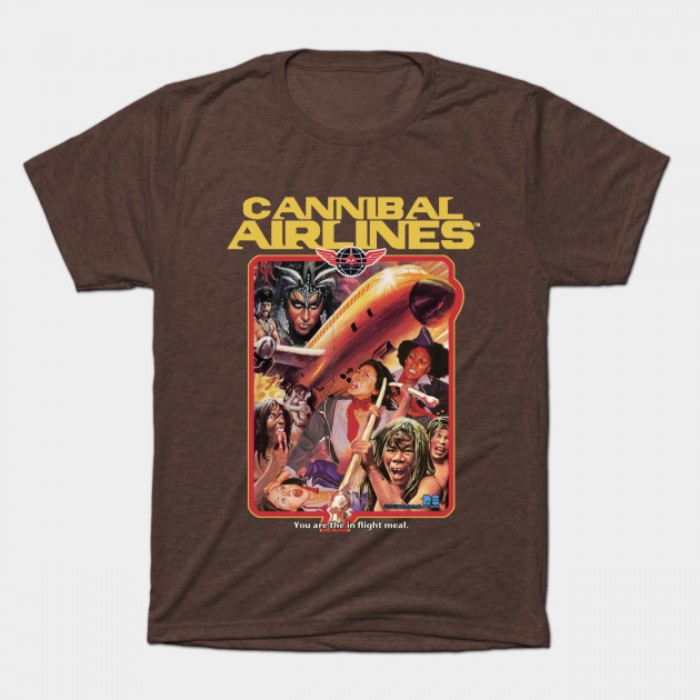 When I asked producer J.J. Abrams about the tape, he admitted that it's more than just a gag. Like everything inside the Bad Robot mystery box, it's connected to some other project that's yet to be announced:
The Cannibal Airlines thing is a very funny little reference. It's sort of something that is part of another conceit. But we'll see if that comes to light. It'd be fun if it did.
I half expected to see a fake Cannibal Airlines trailer uncovered in the film's Alternate Reality Game, but it seems like Abrams might have something bigger in mind. Could Cannibal Airlines end up being a real movie produced by Abrams?
Schrab is the co-writer of the animated film Monster House, the co-creator of the competitive film festival Channel 101, and the co-creator of Comedy Central's The Sarah Silverman Program (which he directed three seasons of). Plus, he has helmed episodes of Childrens Hospital, Blue Mountain State, Community, Parks and Recreation, The Mindy Project and Workaholics. Schrab also regularly appears or is mentioned on Harmon's podcast Harmontown, and he created the comic book Scud: The Disposable Assassin. Below, you can watch a short film that Scarab directed called Robot Bastard:
While we can't break into Bad Robot's offices and take photos of some of the other VHS movies Schrab has created, we can see a few of them thanks to his online t-shirt shop. The movies on there include Shark Hotel, Wizard Vigilante and Assault With a Mummified Weapon. In fact, Lego Movie co-director Chris Miller tweeted a photo of the Wizard Vigilante VHS tape when congratulating him on getting the gig directing the Lego Movie sequel: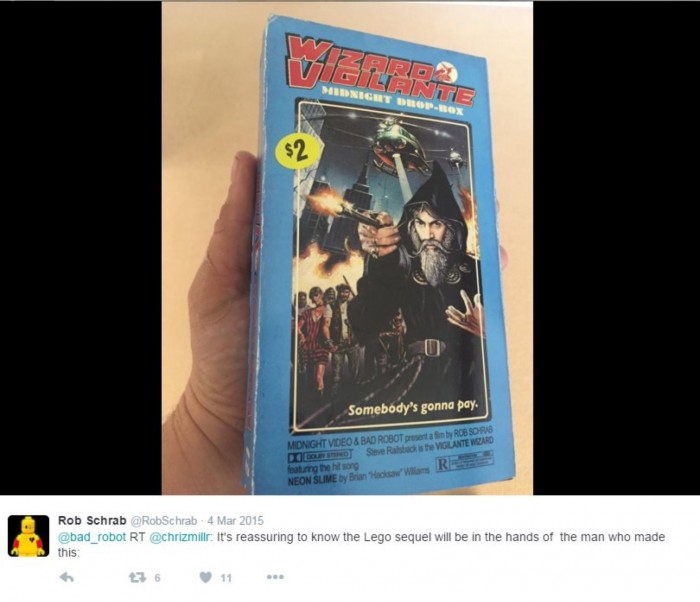 As for the Cannibal Airlines movie that we can hear in 10 Cloverfield Lane, Trachtenberg says he had something different in mind:
In fact, my mom, I don't know if I told you this, but my mom at one point was the voice of a stewardess in Cannibal Airlines in the movie. But she just wasn't good enough. So I had to cut her.
Trachtenberg also tried to get his father in the movie as a voice on Michelle's car radio in the beginning of the film, but he didn't make the cut either. Apparently Abrams or the producers wanted professional actors, which is understandable, but I can't imagine having to make a phone call to my mother to tell her she was cut from my movie. Said Trachtenberg:
She understood though. She still loves me.
I'm sure Mama Trachtenberg is really proud of her son after seeing the film. You can still see Dan Trachtenberg's 10 Cloverfield Lane in theaters now.