DC's 'Lobo' Gets 'Wonder Woman' Screenwriter Jason Fuchs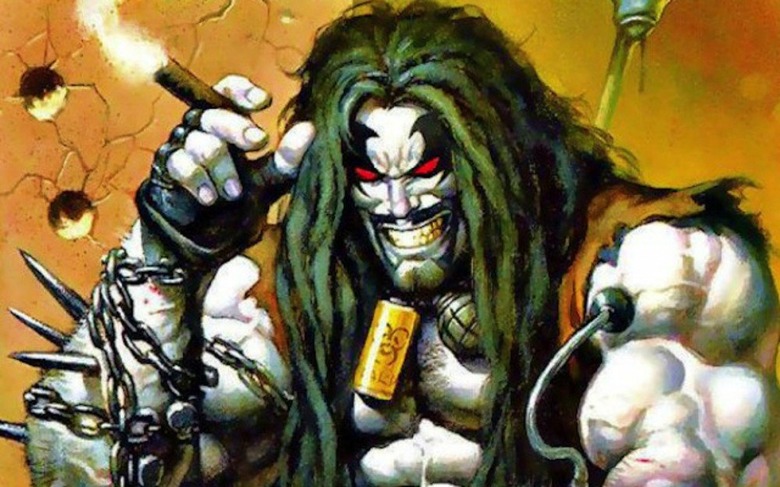 After the massive success of 20th Century Fox's Deadpool, it was only a matter of time until we heard about Warner Bros. resurrecting the long-in-development Lobo, another slightly less familiar and more adult comic book property. Unsurprisingly, the studio is once again focusing on the project and has just tapped screenwriter Jason Fuchs (Wonder Woman) to write the latest draft for the comic book adaptation.
This is the third collaboration between Warner Bros. and Fuchs that we know of. The screenwriter first sold Pan as a spec to the studio. The finished film was a notable box office bomb and critical misfire, but from what I've heard, the movie that was shot was very different from the one audiences saw. The studio may have lost around $150 million on Pan's origin story. But they must be quite pleased with Fuch's rewrites on Wonder Woman, which is currently filming, since according to The Wrap, they're letting him tackle another one of DC's characters.
Insiders tell The Wrap that the screenwriter isn't working off of any old drafts; he's starting completely from scratch. Unlike The Flash or Cyborg, Lobo currently isn't on Warner Bros.'s release schedule for the next few years. Perhaps if the script is right and Batman v Superman: Dawn of Justice successfully launches the new DC Movie Universe, maybe we'll see this character on the big screen sooner than we expect.
Created by by Roger Slifer and Keith Giffen, Lobo made his first appearance in 1983. The alien is an interstellar mercenary and bounty hunter, but the character later made a resurgence as an anti-hero biker in the 1990's. A few years ago, the plan was to depict the more popular "seven-foot tall, blue-skinned, indestructible and heavily muscled anti-hero" version of the character. Guy Ritchie (The Man from U.N.C.L.E.) was going to direct that iteration of the project, with Joel Silver, Akiva Goldsman and Andrew Rona producing. That script, written by Angel Dean Lopez, Don Payne (My Super Ex-Girlfriend) and Jerrold E. Brown (Prey), was set on Earth as well.
Back in 2012, director Brad Peyton (San Andreas) signed up to direct Lobo. Peyton was set to reunite with Dwayne Johnson for the film, but Johnson later said, after we heard no further developments on the project, that "[Lobo] was [happening] for a minute, but then it kind of... just... went away. As things happen in Hollywood." The Wrap doesn't say whether Peyton is still attached to the film, but Johnson has since moved on to play Black Adam for Warner Bros.