'Preacher' Review Round-Up: Does AMC Do Right By Garth Ennis' Beloved Graphic Novel?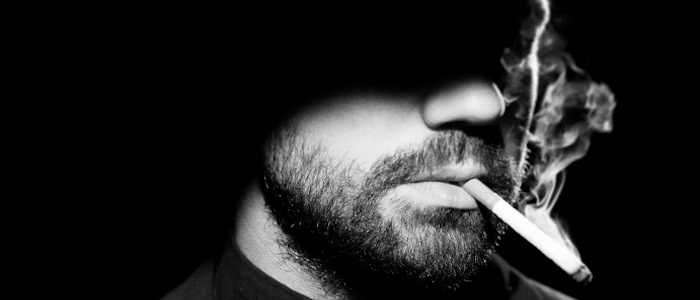 One of this year's most anticipated screenings at the SXSW Film Festival wasn't for a film at all, but for a show. AMC brought the very first episode of its long-developing Preacher adaptation to the event, much to the anxious anticipation of the source material's many fans.
Based on the graphic novel by Garth Ennis and Steve Dillon, Preacher follows, well, a preacher, who finds himself in possession of a very unusual power. He sets out on a quest to confront God, and along the way joins up with a former flame, Tulip (Ruth Negga), and an Irish vampire, Cassyidy (Joseph Gilgun). And by all accounts, the story is even stranger than that description makes it sound.
Show creators Seth Rogen, Evan Goldberg, and Sam Catlin (the latter of whom will also serve as showrunner) have been very upfront about the fact that their series would not be a letter-for-letter, panel-for-panel adaptation of the source material. And Ennis, for what it's worth, doesn't seem to mind one bit. So the real question here is how capably they'll have captured the spirit of the novel. We've rounded up some of the Preacher reviews after the jump.
It's worth noting that SXSW attendees only saw the first episode, and pilots aren't always the best representation of a show as a whole. Still, for those who've been eager to see how Catlin, Rogen, and Goldberg would handle the challenges of adapting this unique, and uniquely beloved, graphic novel, the prognosis so far looks promising.
First, a smattering of (mostly very positive) tweets...
GodDAMN, PREACHER is perfect. Exactly what I wanted out of this adaptation. So, so good. #SXSW

— Meredith Borders (@mereborders) March 14, 2016
Speaking of Preacher, Joseph Gilgun is going to be a massive star if this thing takes off like I think it will.

— Eric Vespe (@EricVespe) March 15, 2016
And now let's move on to some longer reviews. Note: some of these come from write-ups of Preacher's SXSW premiere, rather than from proper reviews.
A perfectly grimy Dominic Cooper plays leading man Jesse Custer, who struggles to command his small, gossipy community while greater forces assemble just out of view. The surprisingly well-rendered introductory sequence sets the stage for the next hour of zany action and suspense: a mysterious comet careens through the solar system, crashing into an African church and inhabiting the body of its minister, who promptly explodes in a sea of blood. It's not the last time. Over the course of 60 minutes, "Preacher" delivers a dizzying volume of first-rate action sequences, grotesque makeup, and macho showdowns, pointing the way to a promising new stage for genre series. While few would consider the first episode of "The Walking Dead" to be its strongest entry, "Preacher" shows off its massive appeal from the start.
It's stuff like this, and exploding humans, and vampire brawls on an airplane some thousands of feet above the ground that affirm the show's commitment to retaining the wilder elements of the source material, and for as crazy as some of it can be, the transition is made smoother by sharp writing, direction and acting — all showcasing an appropriate amount of sensitivity to that fine line between delightfully visceral and absurdly cartoonish.
For fans of the book, I won't spoil the pilot, but I will say rest easy. They make some changes, but once you see how good the pilot is you won't mind. All they've really done is re-arrange some stuff on the timeline (so far). Arseface, for instance, is already Arseface when we meet him and he's wonderfully played by Ian Colletti in a fantastically comic-accurate KNB prosthetic. They also mentioned on the panel that Season One will take place primarily in this small Texas town, but Goldberg and Rogen assured us that they dive into the comic's story soon enough.
Anyone doubting that the seminal 1990s comic series Preacher could be successfully translated for television may now consider their concerns moot. The pilot episode of the upcoming AMC series based on Garth Ennis' lengthy, insane look at American culture that premiered today during SXSW turns out to be a textbook example of understanding the difference between the letter and the spirit of the law. Expanding on the comic's philosophical themes while (for budgetary reasons) minimizing its scope, the series from exec producers Seth Rogen, Evan Goldberg and Sam Catlin embraces the archetype-heavy world in which it takes place fully without, descending into either camp or self-seriousness.
The Independent's Daniel Dylan Wray:
Based on this pilot, it's a show that fuses the slow, menacing dread of programmes such as True Detective alongside more high-octane supernatural science fiction. It was an auspicious outing and one that has set-up an intriguing world and bizarre narrative backdrop to explore further.
... the casting was incredibly well received by SXSW attendees (especially for Ruth Negga's Tulip O'Hare and Joseph Gilgun's Cassidy), and comic fans in the Paramount Theater were impressed with Rogen and Goldberg's decision to alter the storylines to better suit television while completely honoring the spirit of the characters.
Before catching Preacher at SXSW, I set aside a little time to check out the comic. Though I didn't have time to get through much, it turned out that even a limited knowledge of the source material definitely enhanced my experience with the pilot. Individual sequences are great, but without the background knowledge, I'm not sure I would have cared much for the big picture.
***
Preacher premieres Sunday, May 22 at 10 PM ET/PT on AMC, and then settles into its regular timeslot with its second episode on Sunday, June 5 at 9 PM ET/PT on AMC.