Check Out These Wonderful Richard Linklater Mondo Posters
Richard Linklater's newest film, Everybody Wants Some, recently premiered at the ongoing South by Southwest, and Linklater fans should be pleased to learn the spiritual sequel to Dazed and Confused is already a hit with critics. Our own Jacob Hall called Everybody Wants Some "Linklater's funniest film in years," and most reviews have echoed that sentiment.
If you're a fan of the director and you're in Austin, then this must be a good week for you, because, in addition to the debut of the filmmaker's latest work, Mondo is currently celebrating his filmography with a show called "No Longer/Not Yet."
Check out the posters below.
The No Longer/Not Yet show started on Saturday and ends today. Thankfully, all of these posters will be made available at Mondo's site, although a few have are already sold out. The tribute features limited-edition posters made by Dan Black, James Flames, Jason Munn, Phantom City Creative, Jay Ryan, Jay Shaw, Matt Taylor, Kevin Tong, and We Buy Your Kids.
Flames' Dazed and Confused screen print, variant edition, is the poster I have my eyes on, but they're all posters any fan of the Austin-based filmmaker would be lucky to own. Each one really captures the spirit of Linkater's films. Shaw's work on the title A Scanner Darkly, especially, reflects the trippy and fractured atmosphere of that often overlooked Philip K. Dick adaptation.
Dazed and Confused by James Flames
24" x 36" screen print, edition of 325, $45: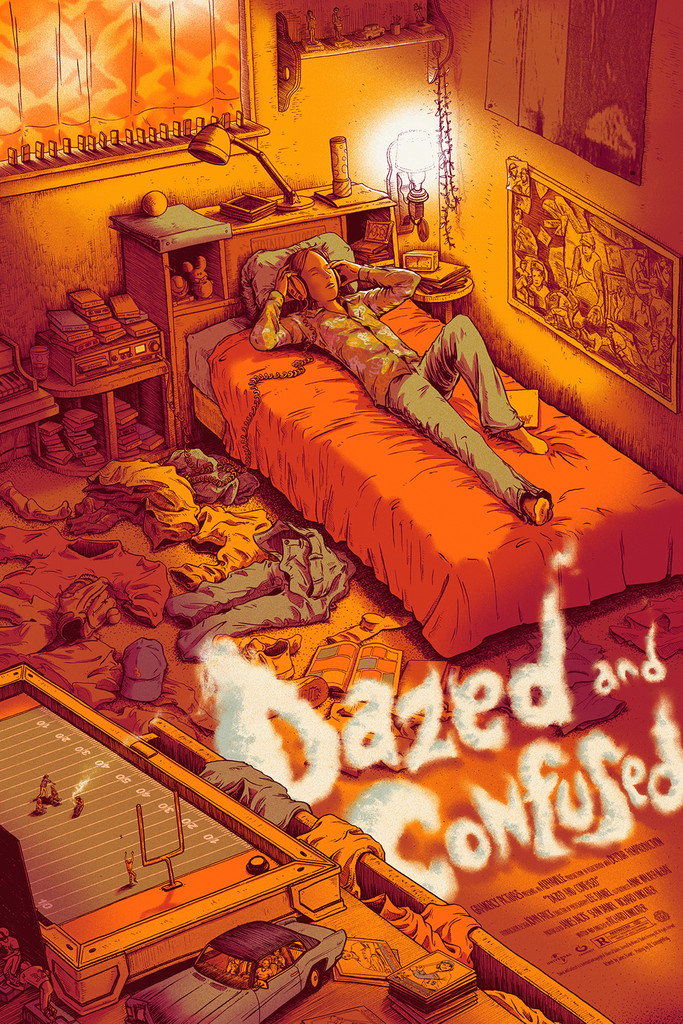 Dazed and Confused by James Flames (Variant)
24" x 36" screen print, edition of 150, $65: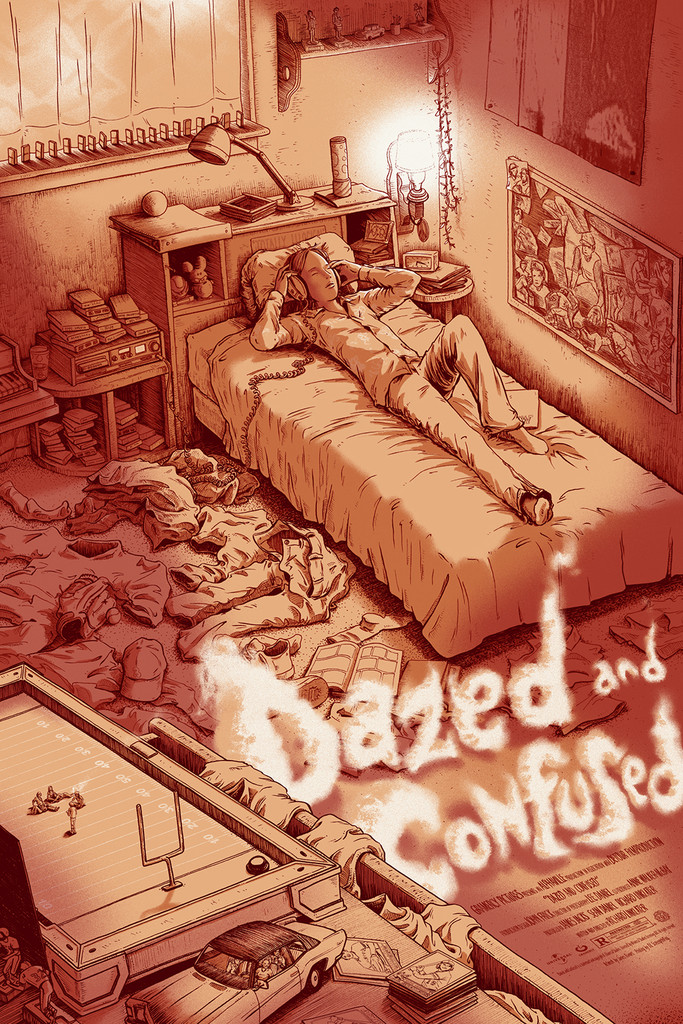 Slacker by We by Buy Your Kids
18" x 24" screen print, edition of 100, $35: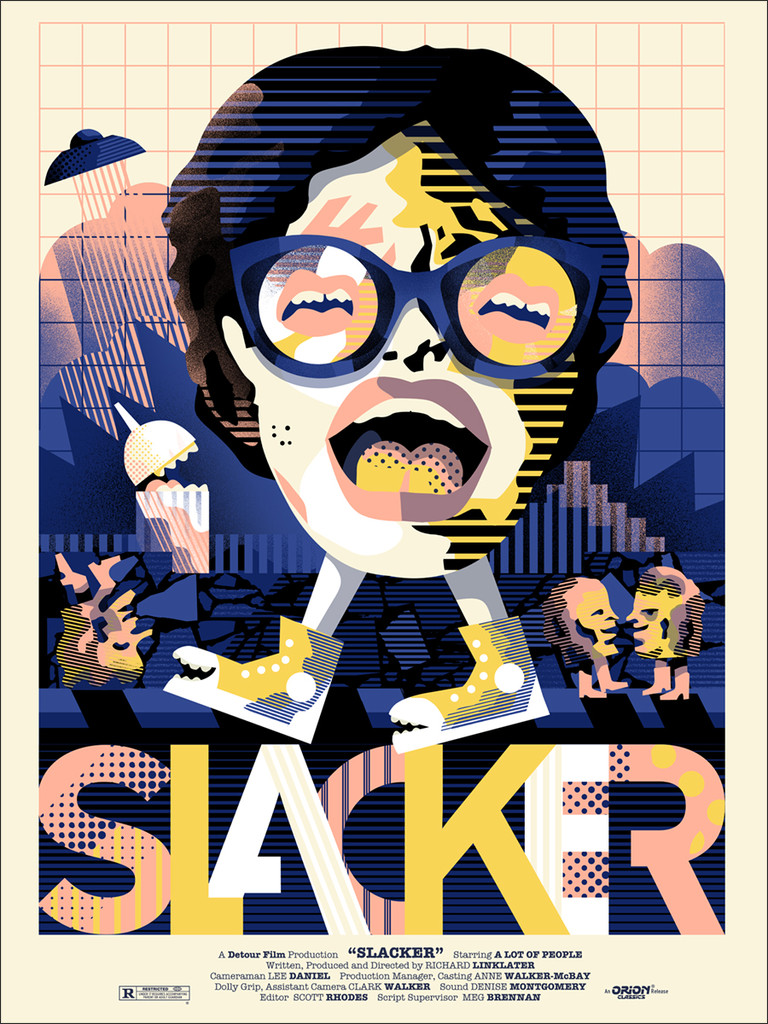 Bernie by Phantom City Creative
18" x 24" screen print, edition of 150, $35: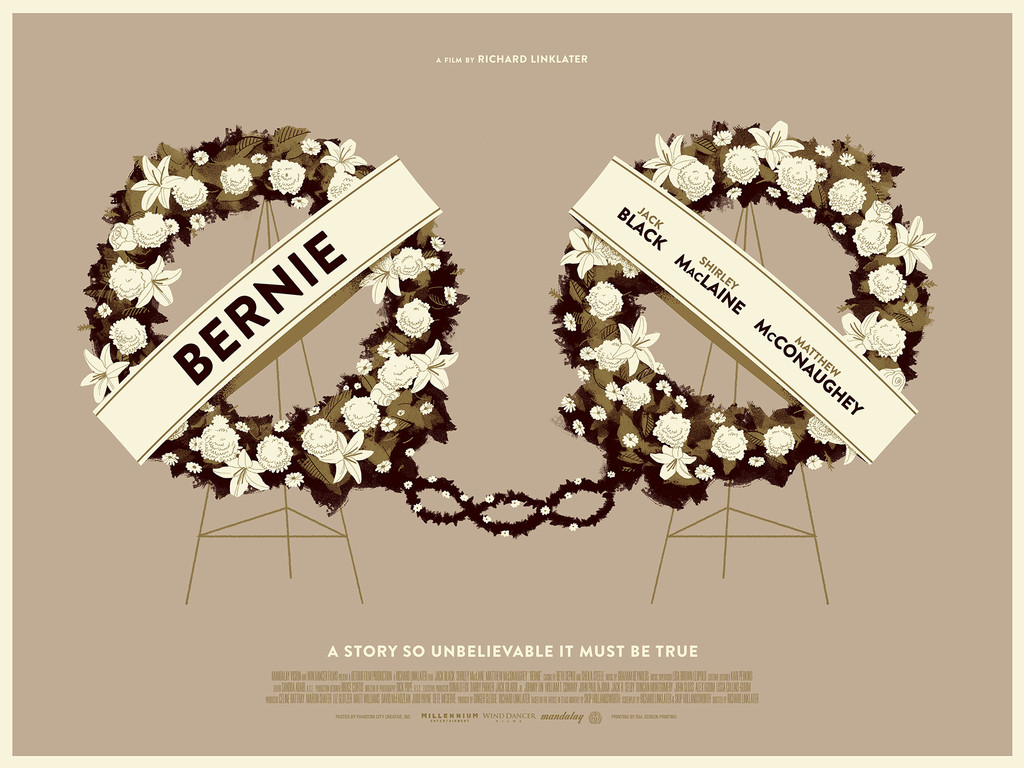 Before Trilogy by Jason Munn
18" x 24" screen prints, edition of 150, $75/set: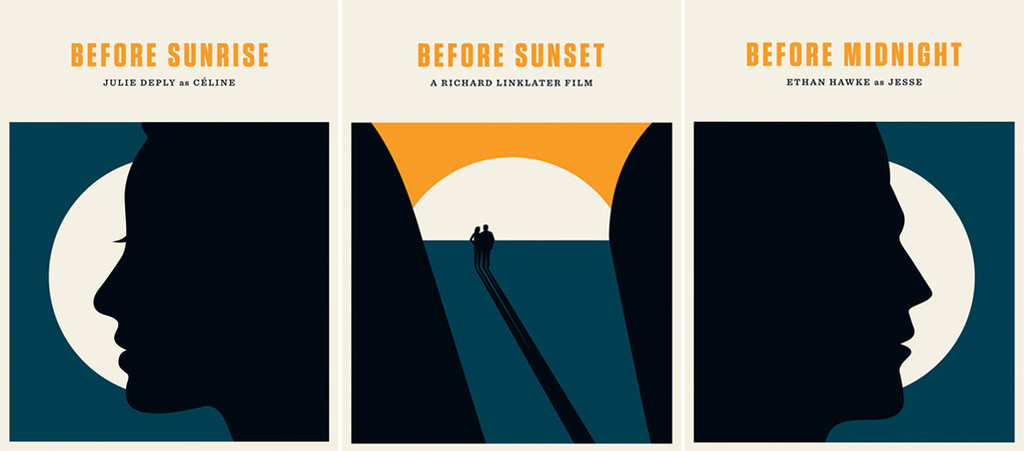 A Scanner Darkly by Jay Shaw
18" x 24" screen print, edition of 100, $35:
Waking Life by Jay Shaw
18" x 24" screen print, edition of 100, $35: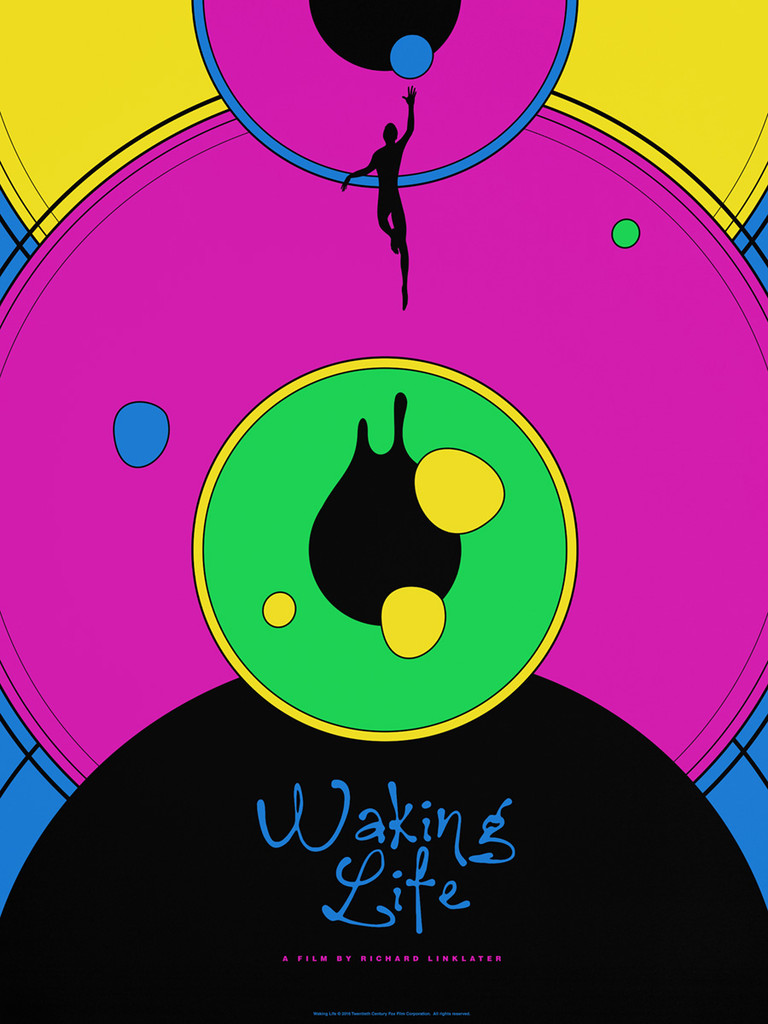 Here is the complete press release for No Longer/Not Yet:
Mondo Gallery is excited to announce its next show will celebrate director Richard Linklater's esteemed filmography including his newest film Everybody Wants Some, making its World Premiere at the SXSW Film Festival. The show will feature limited edition screen-printed posters for several of Linklater's classic films including Slacker, Dazed and Confused, Waking Life, Bernie, Boyhood and more. The show will kick off with an opening reception, open to the public, on Saturday, March 12, 2016 from 7pm to 10pm and will run regular hours until Tuesday March 15, 2016.
Mondo Gallery is located at 4115 Guadalupe Street in Austin, TX.
Richard Linklater is one of the key figures responsible for establishing Austin's incredible film community — a community that Mondo and Alamo Drafthouse are immensely proud to be a part of. From founding the Austin Film Society to producing films in and around the Austin area, Richard Linklater is a champion of cinema in the city. His stories tell the journey of life as it is, funny and challenging and constantly moving. Mondo is thrilled to honor him and his filmography with a talented group of artists to interpret these themes with an art exhibit as unique and diverse as the films he has made.
"Mondo has reinvigorated cinematic poster design. It's a big honor to have their trailblazing design team reimagine the art that accompanies my films," said Richard Linklater
"No director's films feel more aesthetically tied to Austin, TX than those of Richard Linklater. Between classics like The Before Trilogy, Dazed and Confused, Boyhood, I think all of us can call at least one of his movies a favorite. We will welcome him to our gallery with a definitive collection of screen-printed posters paying tribute to one of Texas' premier storytellers," said Mondo Co-Founder/Creative Director Mitch Putnam.