'Ben-Hur' First Look: Morgan Freeman Is The Chariot Racing Master

Jack Huston has been on a star on the rise for the past few years now. After Boardwalk Empire and his strong supporting performances in Not Fade Away and Kill Your Darlings, he seemed destined to one day headline a big studio picture. A year and a half ago the actor
the lead role in Timur Bekmambetov's remake of Ben-Hur, and this could be his big break.
With Bekmambetov's film opening this summer, we now have our first look at Ben-Hur.
Huston is stepping into Charlton Heston's shoes with this remake. It's been said this "re-adaptation" is more faithful to Lew Wallace's 1880 novel, focusing on the "friendship between Judah Ben-Hur, a Jewish prince, and Messala, son of a Roman tax collector, before Messala's betrayal. A parallel storyline involving Jesus Christ will also get greater emphasis."
ran the first two images from the film, featuring Jack Huston and co-star Morgan Freeman, who's playing Ildarin, who teaches Ben-Hur to become a champion-level chariot racer: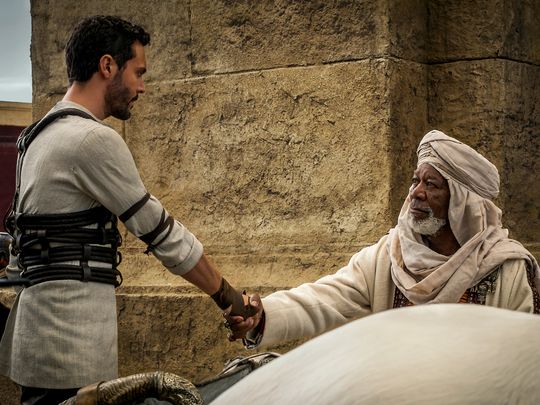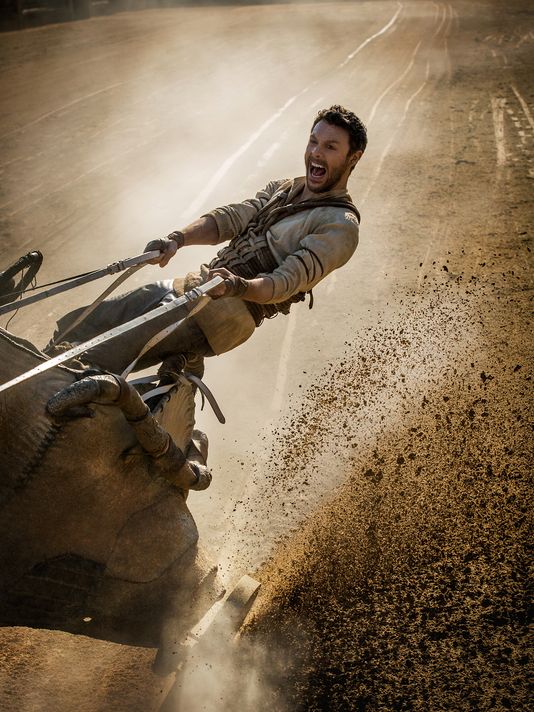 How Bekmambetov's big chariot race will match up against the original film's is a curiosity. The Night Watch and Abraham Lincoln: Vampire Hunter director has a very modern style, so should we expect to see a slo-mo-heavy chariot sequence? That's certainly what we would expect from Bekmambetov and a 2016 remake of Ben Hur, but maybe the director will surprise us with a more classical approach.
As for the chariot sequence, Huston and co-star Toby Kebbell (Dawn of the Planet of the Apes) spent two and a half moments preparing for the the set piece and filming in Italy. Here's what Huston had to say about the experience:
You get in with two horses on a chariot, which blows your mind, and then you put four horses on the end of your reins. It would be the equivalent of a Formula 1 race. It's overwhelming and incredibly scary. But after the first day where you think every second, 'I'm gonna die, I'm gonna die, I'm gonna die,' you decide to put that out of your brain for good and it becomes just part of the job.
Huston is certainly well aware of what most of us probably
the idea of remaking the classic film. The Ben-Hur star added: "I hope people will go into this with a very open mind and realize the beauty's very much in the story." The actor suggests there's far more to the remake than some big set pieces. Since the remake opens this summer, I imagine a trailer will debut soon to give us a better idea of what to expect from Bekmambetov's film.
Ben-Hur opens in theaters August 12th, 2016.