'Vice Principals' Teaser Trailer: Danny McBride And Walton Goggins Fight It Out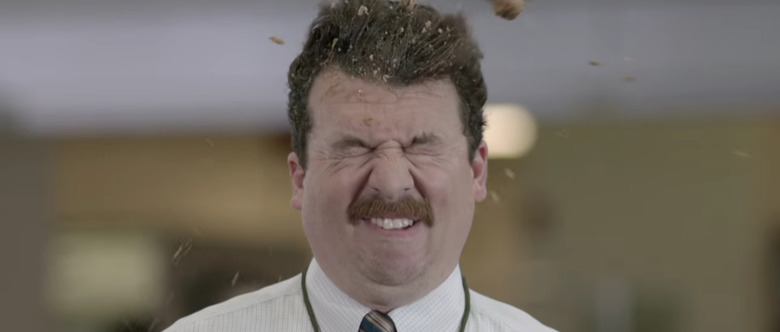 Eastbound & Down wrapped up its fourth and final season in 2013, but Danny McBride fans with HBO subscriptions will have something new to look forward this summer. Vice Principals stars McBride and Walton Goggins as a pair of (you guessed it) vice principals who work together at Lincoln High. Although "together" might not exactly be the right word here, seeing as they're more interested in destroying each other than in collaborating with one another. Watch the hilarious first Vice Principals teaser trailer after the jump. 
Described as "the story of a high school and the two people who almost run it," Vice Principals looks like another gem in HBO's lineup. The two vice principals unleash what looks like total anarchy on their school, and while it's probably terrible for the kids trying to get an education there, it looks very satisfying for those of us watching at home. The Vice Principals teaser trailer offers just a minute and half of footage, but it's enough to get a sense of the show's sense of humor: rude, awkward, and chaotic.
Goggins and McBride are so perfect together, it's kind of surprising to realize they've never starred together before. And they're incredibly well suited for their individual roles as well. Goggins brings his slightly creepy charm to the role of vice principal Lee Russell, while McBride's Neal Gamby is the very stereotype of a hopelessly uncool vice principal, right down to those dorky little sweater vests. HBO seems pretty confident in their new show, too — they've already ordered 18 episodes of Vice Principals, to be split across two seasons.
Rounding out the cast are Georgia King (The New Normal) as an English teacher, Busy Philipps as Neal's ex-wife, Shea Whigham as her new husband, Kimberly Hebert Gregory as the principal, and Sheaun McKinney as a cafeteria worker. Vice Principals will screen at SXSW before premiering this July on HBO.