Will Smith And David Ayer's Orc Cop Thriller 'Bright' Coming To Netflix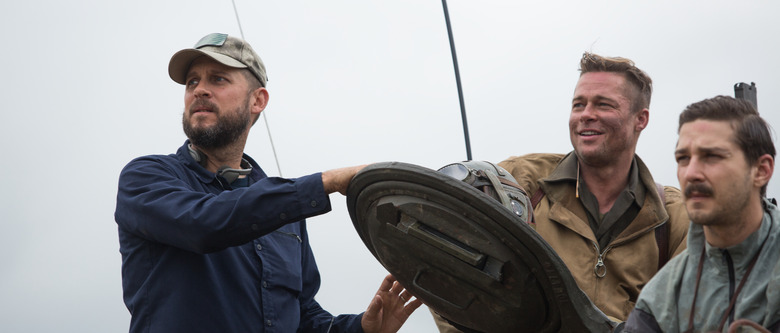 Netflix is still relatively new to film distribution, but they're already making a lot of noise. After scooping up what feels like half of this year's Sundance lineup, the company has set its sights on David Ayer's Bright, starring Will Smith and Joel Edgerton. Described as a mash-up of Alien Nation and Ayer's own End of Watch, the cop thriller unfolds in a world where orcs(!) and fairies(!!) live alongside humans. The project is expected to be Netflix's biggest movie deal yet. 
THR reports Netflix has emerged as the winner of a bidding war to enter negotiations for Bright. Exact figures are unclear, but the movie was being shopped to studios with a production budget in the $80-$100 million range. While the deal isn't quite signed, sealed, and delivered, it'll be a big get for the company. Initially Bright looked likely to end up at Warner Bros. — director Ayer and star Smith are planning to squeeze it in between Suicide Squad installments for the studio — but a pact was never finalized.
Scripted by Max Landis (Chronicle, American Ultra), Bright follows a police division that handles crimes involving magic. Smith plays a human cop forced to work with an orc (Edgerton) on a dangerous case involving a powerful wand. It sounds kind of zany, frankly, but Ayer's typically gritty and grounded approach could be just the thing to set Bright apart from other fantasy adventures. Landis is producing Bright with Eric Newman and Bryan Unkeless.
Netflix released its first original feature just five months ago. Cary Fukunaga's war drama Beasts of No Nation garnered tons of praise from critics, particularly for Idris Elba's charismatic performance as an African war lord, but flopped at the box office and made a disappointing showing in the most recent awards race. Some have put the blame on Netflix's day-and-date release strategy.
Bright is a major step forward for Netflix. So far, the service's movie release slate has consisted mostly of indies (like Sundance picks The Fundamentals of Caring, Other People) and new installments of old franchises (Crouching Tiger, Hidden Dragon II, Pee-wee's Big Holiday). Even their multi-picture deal with Adam Sandler only came about after his box office power started declining. Bright, in contrast, features an A-list cast and crew at the top of their game.
No release date has been announced for Bright, and we don't know yet whether Netflix plans to give the film a theatrical run ahead of its streaming debut. (I hope so, because Will Smith palling around with an orc sounds like something that deserves to be seen on a big screen.) Shooting is expected to get underway this fall, after Ayer and Smith's Suicide Squad hits theaters and before they're due back at Warner Bros. to make Suicide Squad 2.