'Amityville: The Awakening' Pushed Back, Again, To 2017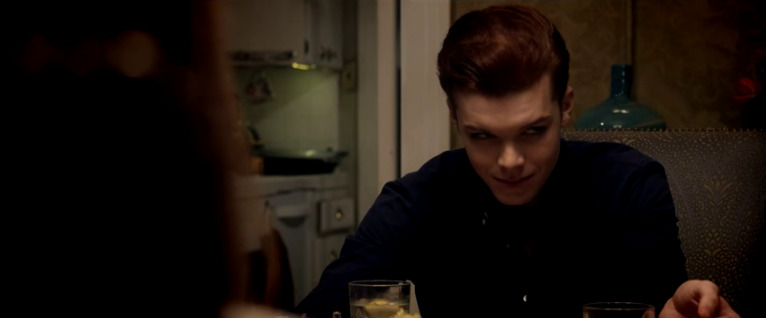 Forget ghosts — the real threat to the latest residents of 112 Ocean Avenue is the whims of film distributors. The Weinstein Company and Dimension Films have pushed back Amityville: The Awakening yet again, this time all the way to 2017. Remember, this is a film that was originally slated to come out in early 2015. And as it turns out, Amityville: The Awakening might have an unlikely culprit for this latest setback: the Sundance crowdpleaser Sing Street. 
TheWrap reports the Amityville: The Awakening release date is now set for January 6, 2017. It's the third move for the horror film in the past two years. Amityville: The Awakening shot all the way back in 2014 for release on January 2, 2015, but The Weinstein Company delayed it to April 15, 2016 and then bumped it up slightly to April 1, 2016. According to the trade's sources, The Weinstein Company opted to move Amityville to 2017 so it could focus its energy on promoting Sing Street, which arrives April 15.
The Weinstein Company is spinning this delay as a good thing, pointing out that horror films have historically done well in the first weeks of the year. They're not the only ones to notice: also set for January 2017 are Paramount's Friday the 13th reboot (which was also originally supposed to open in 2015), M. Night Shyamalan's Split, and Resident Evil: The Final Chapter. Amityville: The Awakening will be the first of those to hit, though, and its only direct competition in its January 6 opening weekend will be Tom Cruise and Doug Liman's new thriller Mena.
Franck Khalfoun (Maniac) directed Amityville: The Awakening, which stars Jennifer Jason Leigh, Bella Thorne, and Cameron Monaghan as a family who are just thrilled to find a nice big home in an idyllic suburban neighborhood. They realize too late that there was a good reason that house was on the market – it's absolutely infested with evil spirits.
It's not a great sign that Amityville: The Awakening keeps getting pushed back, but even more worrying is that previously released trailer. Amityville: The Awakening doesn't look terrible, exactly, but it does look disappointingly generic.