'Spider-Man' Reboot Casts Zendaya Opposite Tom Holland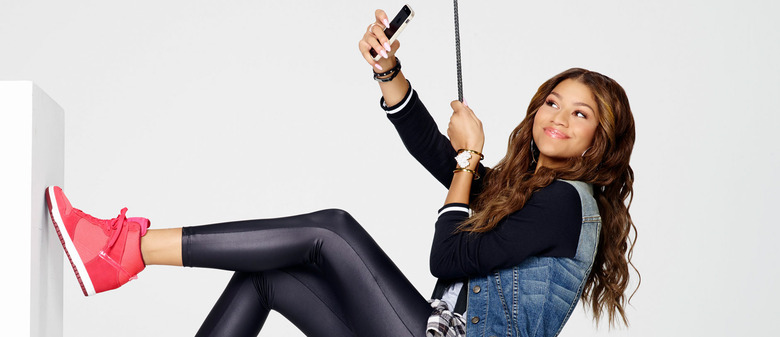 Sony and Marvel's Spider-Man reboot is picking up steam. Actress and singer Zendaya has just been cast opposite Tom Holland and Marisa Tomei in the superhero movie, which is being directed by Jon Watts for release in 2017. 
Deadline reports Zendaya will be playing "Michelle." More specific details on the character remain under wraps. The trade notes that "it doesn't sound like" Michelle is intended as a love interest for Holland's Peter Parker; in the comics, Peter's main romances are with Mary Jane Watson and Gwen Stacy. Otherwise, details on the mysterious Michelle are still under wraps. We don't know if she's a friend, a foe, or something else entirely, and it's unclear whether Michelle is an adaptation of a comic book character or an entirely new creation just for the movie.
Holland was cast as Peter Parker several months ago, so that he could make his Marvel Cinematic Universe debut in the upcoming Captain America: Civil War. However, his solo film isn't due out for another year, which is why it's only starting to assemble a cast now.
The plot of the Spider-Man reboot is still buried inside a web of secrecy, but the filmmakers have offered some general hints about what to expect. Watts has confirmed that the new Peter Parker will be 15 years old in the movie — younger than the versions of the character played by Tobey Maguire and Andrew Garfield — and Marvel's Kevin Feige has compared the tone to a John Hughes movie. We can also look forward to some solid wisecracks this time around, according to screenwriters John Francis Daley and Jonathan M. Goldstein.
Zendaya is a Disney Channel vet, having previously starred with Bella Thorne in Shake It Up and as a teen spy in K.C. Undercover (that's where the header image of Zendaya striking a practically Spidey-like pose is from). At 19, she's probably on the verge of growing out of those Disney Channel parts, and a big, splashy franchise pic like Spider-Man could be just the boost she needs to take her career in a more grown-up direction.
Incidentally, The Hollywood Reporter's Borys Kit suggests it's no coincidence the film's newest addition is a person of color.
Sources tell me that Marvel/Sony has been looking to go heavily non-white with the SPIDER-MAN supporting cast.

— Borys Kit (@Borys_Kit) March 7, 2016
When Sony and Marvel first announced that Spider-Man was getting rebooted yet again, there was speculation that Miles Morales — the black/Latino Spider-Man from the comics — could be the one getting the big-screen treatment this time. That turned out not to be the case, obviously. A diverse supporting cast doesn't entirely make up for that disappointment, but at least it'll be a better reflection of New York's melting-pot demographics.
The new Spider-Man opens July 7, 2017. It is unrelated to the Venom standalone and the animated Spider-Man movie also in the works at Sony.