'The Last Panthers' Trailer: A New Crime Series Based On The Pink Panthers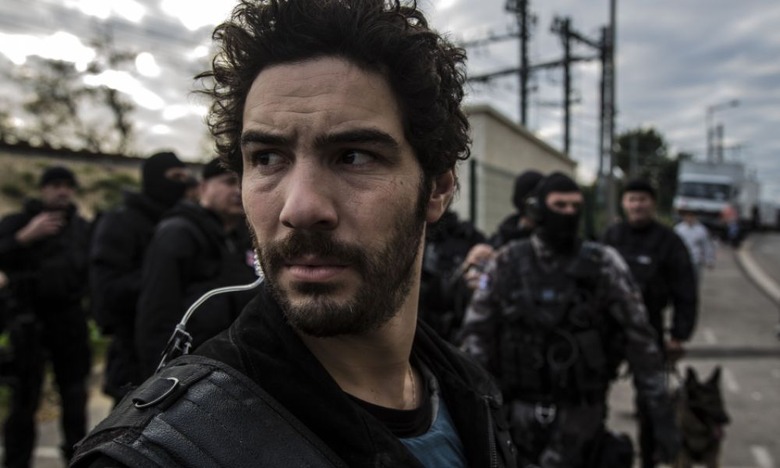 Need another show to add to your busy schedule? The Last Panthers might not be a bad addition to your weekly schedule. The six-episode crime series premieres next month in the states, and it stars Samantha Morton (Synecdoche, New York), Tahar Rahim (A Prophet), and John Hurt (Only Lovers Left Alive).
Watch The Last Panthers trailer below.
Here's the The Last Panthers trailer from IMDB:
The series is directed by Johan Renck (Breaking Bad) and written by Jack Thorne (Skins). Renck has directed plenty of memorable music videos over the years. He most recently directed the video for David Bowie's Blackstar (read a great interview about it here), and the director actually arranged for Blackstar to serve as the opening credits song for The Last Panthers, which you'll hear in the trailer.
The Last Panthers is based on a gang called the Pink Panthers — a nickname given to them by Interpol. Proud of the nickname, they even wore pink shirts to a raid once. In addition to being comfortable in pink, they've pulled off some of the biggest heists around the world.
The Pink Panther's heists never last longer than three minutes, and to date, they've succeed over 100 times in 13 counties, stealing over $360 million. The Pink Panthers once even took on the Cannes Film Festival, cracking a safe and stealing diamonds that had been worn by Carey Mulligan (Inside Llewyn Davis) and Cara Delvingne (Suicide Squad). It's also been speculated the Pink Panthers consists of over 200 members.
Basically, they're Ocean's 11 on steroids, which is why a show about them is enticing, especially one starring Samantha Morton, Tahar Rahim, and John Hurt. The trailer gets across an eerier and unsettling mood, but if you're still curious about the show, Renck actually shared a more story-heavy glimpse at the series on his website.
And if you're interested in the story of the Pink Panthers, there is a doc on the gang called Smash & Grab – The Story of the Panthers.
Here's the official synopsis for The Last Panthers:
A daring jewel heist bears all the hallmarks of the notorious 'Pink Panthers' gang but with one tragic difference: the death of a little girl sets off a chain of events across Europe. A British insurance loss adjuster (Samantha Morton), her nefarious boss (John Hurt), a French-Algerian cop (Tahar Rahim) and a Serbian gang member (Goran Bogdan) are placed on a dangerous collision course.
The Last Panthers premieres April 13th on Sundance TV.