This Week In Trailers: Baskin, The Meddler, Francofonia, Mapplethorpe: Look At The Pictures, Zim High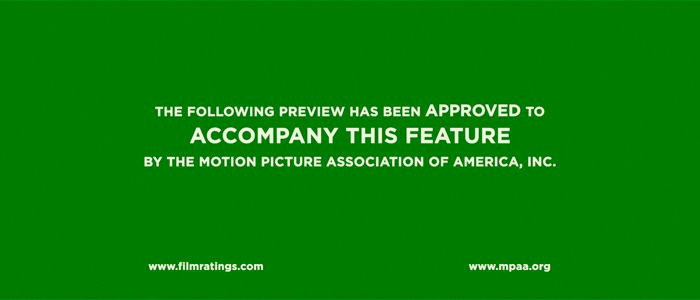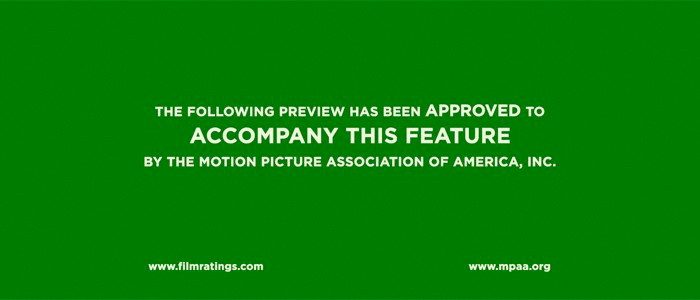 Trailers are an under-appreciated art form insofar that many times they're seen as vehicles for showing footage, explaining films away, or showing their hand about what moviegoers can expect. Foreign, domestic, independent, big budget: What better way to hone your skills as a thoughtful moviegoer than by deconstructing these little pieces of advertising? This week we wonder what is up with Turkey, get in touch with our more maternal side, marvel at the world of art and Nazis, peep Africa's first teen movie and take in some licentious photos that some say should be labeled as filth.
Baskin Trailer
This is the perfect embodiment of my week.
I do not know what kinds of creepy crawlies exist in the mind of director Can Evrenol but thank the high heavens he put them on film. Forget any notion of trying to replicate the subtleties and nuance of a bone chiller like The Witch, this movie is looking to simply exhaust every last penny out of the fake blood budget. And good on 'em as we haven't really had a critically heralded horror film of this degree for a while. I would try and extol something artistic about the construction of this trailer but it would be fantastically disingenuous as I've only come here for the body count.
Francofonia Trailer
"A history of the Louvre during the Nazi occupation and a meditation on the meaning and timelessness of art."
With a logline like that, and with a director at the helm like Aleksandr Sokurov, who did the amazing one-take Russian Ark, you best recognize.
It's a slow dance of images and words and reenacted moments that coalesces into a beautiful lesson about the importance of a time, even now, when art is held up as physical outposts for a certain time, a certain sensibility, that needs constant vigilance against those who would destroy it. It's a deeply affecting trailer that made me pause if for only a little bit and think about what would be lost to the world should sculptures, drawn art, paintings, suddenly, and deliberately, be targeted for destruction.
Mapplethorpe: Look At The Pictures Trailer
Yes.
First of all someone give it up to directors Fenton Bailey and Randy Barbato. No one but this duo could have made a documentary like the fantastic The Eyes of Tammy Faye with such reverence and straight forward storytelling that it took this woman who was a pariah in some circles for the deeds and sins of how their Praise The Lord organization operated and allowed her the opportunity to let her humanity eke out if for a little bit. They seem to be bringing that same sense of storytelling here about a photographer who, in this own way, was a pariah for many who saw his artistry as deviant. In this we get just a little taste of the man who brought photography into the lives of so many by way of the senate floor. It gives us enough of an insight into the effect he had on a nation, we get a little personal, and then we're left to drift out gracefully.
The Meddler Trailer
I've got this thing for Cecily Strong.
As a performer on SNL, the Chicago native (dat accent tho) is one of the strongest talents there and holds her own in every comedic situation. In addition to that, just stand in awe of this cast: Susan Sarandon, Rose Byrne, J.K. Simmons, Jerrod Carmichael, Casey Wilson, Jason Ritter, and, David St. Hubbins himself, Michael McKean. I don't usually go for this kind of fare but I see something in director Lorene Scafaria's work that compelled me to share with the rest of the class. A cinematic life cannot be built on everything having to do with guns, clever quips and superheroes in "toight" spandex; sometimes you need a little something like this to cleanse the palate.
Zim High Trailer
The first ever African teen movie.
Director Tatenda Mbudzi's effort here is wildly fascinating. From the man himself, the movie is described as:
a dark comedy centered on constantly bullied Tatenda Mbudzi (17) at ZIMBABWE HIGH, the most prestigious and violent school in Africa. He desperately wants to be a prefect so he can win a scholarship to study anime in Japan. He learns to stand up for himself and build a prefect campaign from a new, brash Aboriginal Australian student who is filming Mbudzi as part of an Aboriginal Exchange Documentary program, which films social outcasts.
It's always great to find people who are making things happen on their own terms and this deserves some attention.
Nota bene: If you have any suggestions of trailers to possibly be included in this column, even have a trailer of your own to pitch, please let me know by sending me a note at Christopher_Stipp@yahoo.com or look me up via Twitter at @Stipp
In case you missed them, here are the other trailers we covered at /Film this week: