Rumor: Bryan Singer Working On 'Red Sonja' TV Series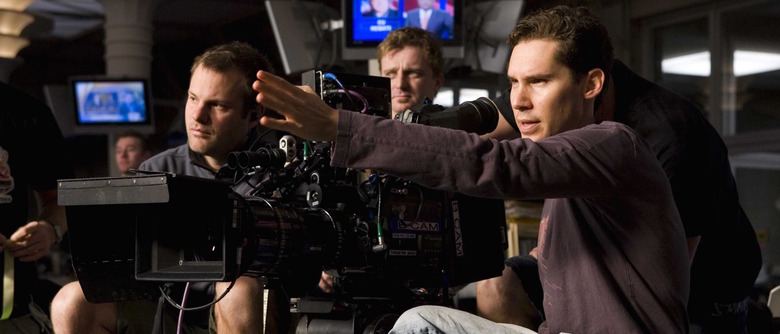 Another Red Sonja adaptation has been stuck in development hell for years. Plenty of talent has boarded and fallen off the project. Years ago a version starring Rose McGowan and produced by Robert Rodriguez came very close to happening, but it never came to fruition. After years of waiting, director Bryan Singer might be the one to bring this character back to life.
Learn more about the rumored Red Sonja television series below.
This rumor comes from Bleeding Cool. The site heard from a "pretty reliable source" that Singer is developing a Red Sonja television series. The director envisions an "R-rated" series, so that means we shouldn't expect to see the show on Fox, NBC, or any of the other major broadcast networks.
The owner of the property, Luke Lieberman, is executive producing the series with Jason Taylor through Singer's production company, Bad Hat Harry. Bleeding Cool claims Singer will also direct the pilot, which will be funded by TWC/Dimension.
Red Sonja appeared in the Conan the Barbarian series, based on a character created by Robert E. Howard. The producers of the Conan the Barbarian remake wanted to wait and see how the film performed at the box-office before pulling the trigger on Red Sonja:
We didn't want to start it until we'd finished Conan... We will definitely shoot Red Sonja in between Conan and Conan 2. We already chose the director: an English guy called Simon West... We're talking to a few girls for the role of Sonja, but we just finished a movie called Drive Angry with Amber Heard, and I want to see her. She's my favourite for the role.
At the time, they were adamant about offering the titular role to Amber Heard (The Danish Girl), and director Simon West (Con Air) was involved in the project. Clearly, the failure of Conan the Barbarian didn't help matters, because we haven't heard about a Red Sonja movie in a year. It was last reported that Christopher Cosmos was writing the script, and that Nu Image/Millennium Film were starting from scratch.
Would a Red Sonja television series derail a potential film adaptation? Possibly, but let's wait and see if Singer is actually involved. Red Sonja has faced plenty of bad luck over the years, so this news should be taken with a grain of salt to begin with.
Remember when Red Sonja was meant to come out in 2009? In case you don't, check out McGowan on this poster unveiled at Comic Con back in 2008: