Warner Bros. Already Planning 'Suicide Squad' Sequel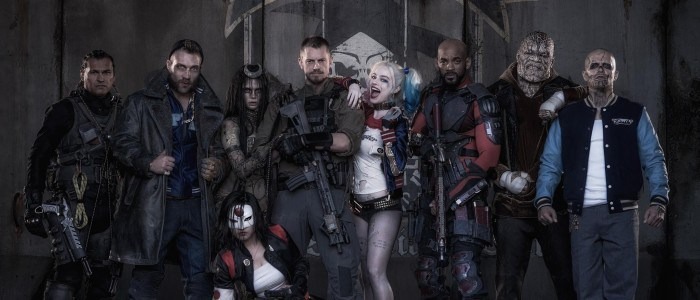 Warner Bros. is only one film into its DC Extended Universe — two if you count the upcoming Batman v Superman: Dawn of Justice — but they know there's no time to waste. The studio is already moving full speed ahead on Wonder Woman and Justice League: Part One. And now they're reportedly making plans for a Suicide Squad sequel, several months before the first Suicide Squad even hits theaters, with director David Ayer likely to return.
Ayer directed the first Suicide Squad, which features an ensemble cast including Will Smith, Margot Robbie, Joel Kinnaman, and Jared Leto and is scheduled to open on August 5, 2016. He's starting to make plans for his next (non-DC) project, a thriller called Bright that'd reunite him with Smith. And buried in TheWrap's report about Bright is this little tidbit: "Ayer hopes to fit the project into his fall schedule before Warner Bros. brings him and Smith back for a planned Suicide Squad sequel in 2017."
It shouldn't come as any surprise that the studio is hoping to make more Suicide Squad movies. No mainstream comic book adaptation ever stops with just one these days, unless it's a Fantastic Four-level flop. Still, the news that Warner Bros. is already making tentative plans for a Suicide Squad sequel suggests they're feeling pretty confident about this one. Especially since it sounds like they're expecting to get cameras rolling sooner rather than later, and under the same director.
To be sure, Warner Bros. has yet to issue a formal announcement about Suicide Squad 2, and likely won't until we're much closer to the release date. And any plans, of course, are contingent on the first one being a big hit. Also unclear is when the film will open. A 2017 start date suggests the studio is eyeing a 2018 or 2019 release date, and Warner Bros. doesn't have any 2018 or 2019 slots set aside for more DC movies. If Suicide Squad 2 happens, will the rest of the DC calendar move to accommodate it? Or will Warner Bros. grab a new release date for it?