Luc Besson Will Make 'Artificial Intelligence' For TNT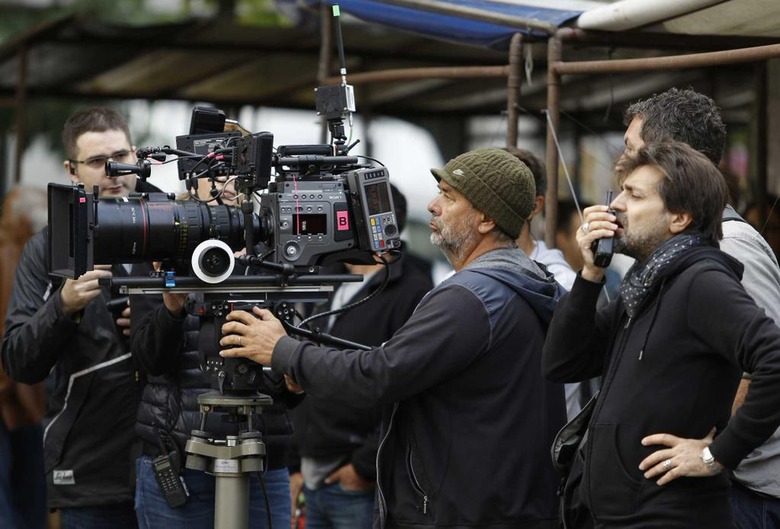 Lucy gave Luc Besson's career a little bit of a boost. It's not like the producer of countless action movies needed the help, but Lucy was the director's biggest hit in years, and it most likely afforded him the opportunity to make Valerian and the City of a Thousand Planets. The pricey sci-fi film is currently shooting, but once that picture wraps, Besson will be turn his attention to Artificial Intelligence, an original show from TNT and EuroCorp TV USA.
Learn more about the Artificial Intelligence series below.
EuroCorp TV USA has sold Artificial Intelligence to TNT. Besson will co-write, co-create, and executive produce the series with Bill Wheeler, who worked on the upcoming Ghost in the Shell remake. This is Besson's first time writing an American television show, and he'll possibly direct the pilot as well.
Here's the official plot synopsis for the show:
In AI, an artificial intelligence entity escapes its laboratory confinement and begins a methodical quest to carry out mysterious plans. The creator of the AI assembles a team of specialists to discern its objective, while simultaneously working to counter its rapid maneuvers and warn the world of imminent dangers.
Also serving as EP¹s on AI are Matthew Gross (BODY OF PROOF, SONS OF LIBERTY, upcoming TAKEN series), Edouard de Vesinne and Thomas Anargyros. The project is a co-production between EuropaCorp TV USA and TNT Studios.
With this concept and Besson involved, we should expect plenty of action from Artificial Intelligence. When the director's name is attached to a project, at least in the States, that's usually what we expect from his films. What's most exciting about this news isn't that the director will bring his brand of action to TNT, but that he's continuing to work in science-fiction. He's found real success in the genre, but more than that, he gets to keep building big, fantastical worlds.
Besson is painting on a huge canvas with Valerian and the City of a Thousand Planets. That's a big movie, and it's been described as sharing some DNA with The Fifth Element. As impressive as the models and sets are in that wonderfully fun 1997 film, the director was frustrated after the experience. Special effects had yet to catch up with Besson's ambitions, but nowadays, that's something the filmmaker probably doesn't need to worry about.
We're not sure when we'll see Artificial Intelligence, but Valerian and the City of a Thousand Planets opens in theaters July 21st, 2017.