'Rio, I Love You' Trailer: Featuring Shorts By Fernando Meirelles, José Padilha And More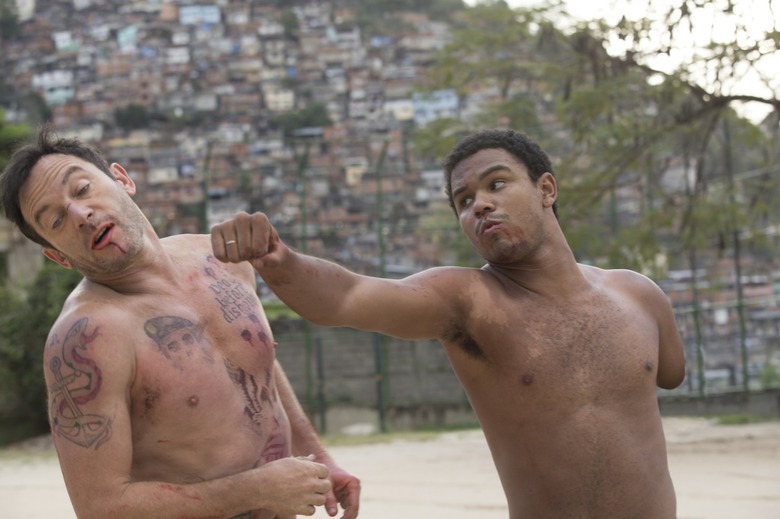 It's not uncommon for films to be described as "love letters" to whatever city they're set in. Just look at the way critics and cinephiles describe the New York-set works of Spike Lee or Martin Scorsese or Woody Allen, for example. But the "Cities of Love" film series make the connection more explicit. First Paris je t'aime travelled all through the city's various arrondissements with narrative filmmakers ranging from Alfonso Cuarón to Wes Craven to Alexander Payne, then New York, I Love You did the same with Mira Nair, Brett Ratner, and Natalie Portman.
Now the franchise has traveled south of the equator to bring us Rio, I Love You (or Rio, Eu Te Amo). The film features ten short vignettes by Fernando Meirelles (City of God), José Padilha (Elite Squad), Paolo Sorrentino (Youth), and more, starring actors like Rodrigo Santoro, Wagner Moura, Emily Mortimer, John Turturro, Vincent Cassel, and Harvey Keitel. Check out the first Rio, I Love You trailer after the jump. 
Anthology films are uneven by their very nature, and the Cities of Love movies are no exception. Still, when these shorts are good, they can be very, very good. Paris, je t'aime was worth the price of admission for its last segment alone, which was directed by Alexander Payne and starred Margo Martindale as an American tourist falling in love with the city. The vignette structure lets these films cover a lot of ground, so you get to see both the tourists' view of the city and the locals', the ritzy areas of town and the poorer ones.
Rio de Janeiro has been a featured locations in lots of American films, from Fast Five to, well, Rio, but most of them tend to stick with a surface-level view of the city. There's the obligatory Christ the Redeemer establishing shot, the usual chase through the favelas, maybe a Carnival scene if the filmmakers are feeling ambitious. Hopefully Rio, I Love You will offer something a little more varied to international audiences who may not know much about the area.
Rio, I Love You arrives April 15.