The Lonely Island Movie Has A New Title And Poster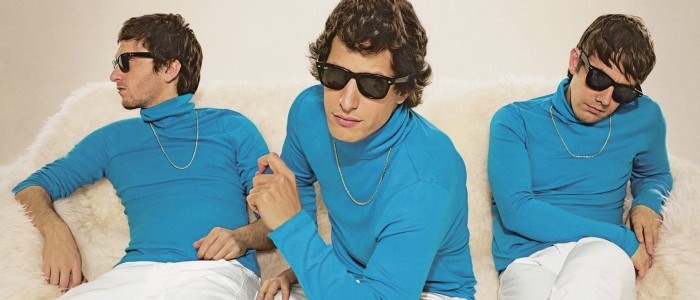 The Lonely Island movie was originally titled Top Secret Untitled Lonely Island Movie, but unfortunately, that title for this summer's comedy is no more. Produced by Judd Adapatow (Trainwreck) and directed by Lonely Island members Jorma Taccone (MacGruber) and Akiva Schaffer (Hot Rod), the film has gained a new title and poster.
Learn more about the project below.
Alongside Taccone and Schaffer, The Lonely Island's Andy Samberg stars in the film, which is now called Popstar: Never Stop Never Stopping. Last May we learned the comedy is set in "the world of music," with Samberg playing a rapper, Conner4Real, whose latest album tanks, so he reunites with his old boy band.
Here's the official synopsis released by Universal:
Universal Pictures' POPSTAR: NEVER STOP NEVER STOPPING is headlined by musical digital-shorts superstars Andy Samberg, Akiva Schaffer and Jorma Taccone, collectively known as The Lonely Island. The comedy goes behind the scenes as singer/rapper Conner4Real (Samberg) faces a crisis of popularity after his sophomore album flops, leaving his fans, sycophants and rivals all wondering what to do when he's no longer the dopest star of all.
The latest comedy from blockbuster producer Judd Apatow (Trainwreck, Superbad, Knocked Up) co-stars Sarah Silverman, Tim Meadows and Maya Rudolph and many of the biggest names in comedy and music in cameo performances. Co-directed by Schaffer and Taccone and written by The Lonely Island trio, POPSTAR is also produced by Rodney Rothman (producer of Get Him to the Greek, Forgetting Sarah Marshall; co-writer of 22 Jump Street), as well as Samberg, Schaffer and Taccone.
The poster for Popstar: Never Stop Never Stopping was unveiled on Jimmy Kimmel Live. Here it is: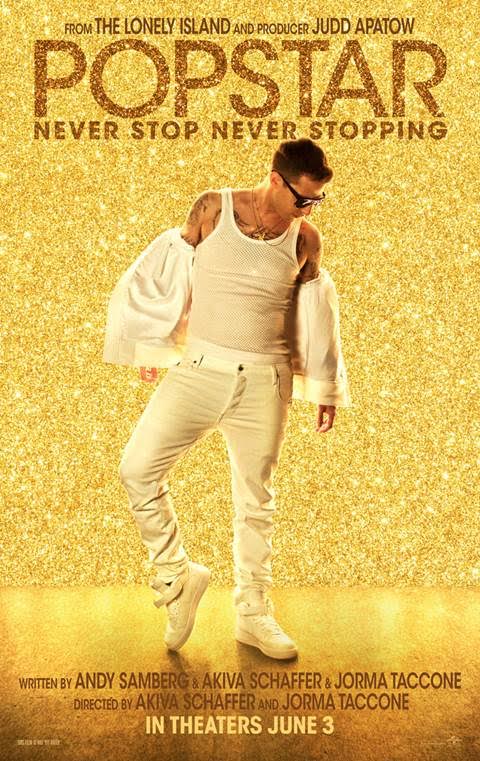 Thankfully, we still don't know too much about Popstar: Never Stop Never Stopping. Considering the film takes place in the world of music, celebrity cameos are inevitable, as noted in the press release, and we've yet to have them spoiled. So far Universal has done a fine job keeping this project under wraps. We should expect to see a trailer drop in the coming weeks.
Over the past few years, Taccone and Schaffer's directorial efforts haven't performed very well at the box office. Since this project is related to Lonely Island, they shouldn't have a problem connecting with audiences this time around. Both MacGruber and Hot Rod, rightfully so, are now appreciated, but fingers crossed Popstar: Never Stop Never Stopping, if it's as funny as we hope, is embraced while it's in theaters.
Popstar: Never Stop Never Stopping opens in theaters June 3rd.