'Ballers' Season 2 Trailer: Dwayne Johnson Is Definitely Not Vin Diesel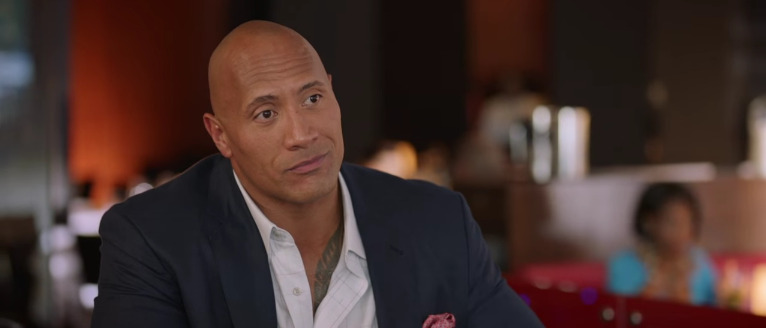 Terence Winter's Vinyl is the hottest party going on HBO right now, fueled by dizzying amounts of cocaine and the era's most iconic tunes. But if you prefer your good times a little warmer, a little sunnier, a little less marred by existential angst and despair, just hang tight a few more months for the second season premiere of Ballers.
America's Sweetheart Dwayne Johnson returns as Spencer Strasmore, an NFL player turned financial manager, and it looks like he'll be facing some new challenges this season including a big-shot money manager named Andre (Andy Garcia). Fortunately for Spencer, Andre's arrogant insistence that he's "too big to fail" is probably the Ballers equivalent of a horror movie hottie's reassurance that he'll "be right back" — an obvious bit of ironic foreshadowing. Watch the Ballers season 2 trailer after the jump. 
Ballers may not have Girls' ability to launch a thousand thinkpieces, or Vinyl's sheen of high-end prestige television, or Game of Thrones' hardcore fan following. But it's still a rock-solid (ha, ha) hit for HBO. It finished its first season as HBO's most-watched half-hour series in six years (that is, since the first season of Hung), and got decent, though not great, reviews from critics and viewers alike. It introduced the world to John David Washington, Denzel Washington's incredibly handsome son, and gave us the opportunity to bask in Johnson's megawatt grin last summer when we weren't buys watching him flex his way out of plaster casts in Furious 7 or flex his way out of earthquakes in San Andreas. Sometimes, that's enough.
The Ballers season 2 trailer looks like more of the same, but my favorite joke is the first one — where Dwayne Johnson swiftly lays out the differences between him and his Furious 7 co-star Vin Diesel. America will never make that mistake again.
Ballers season 2 premieres sometime this summer.