Sam Raimi To Direct 'World War III'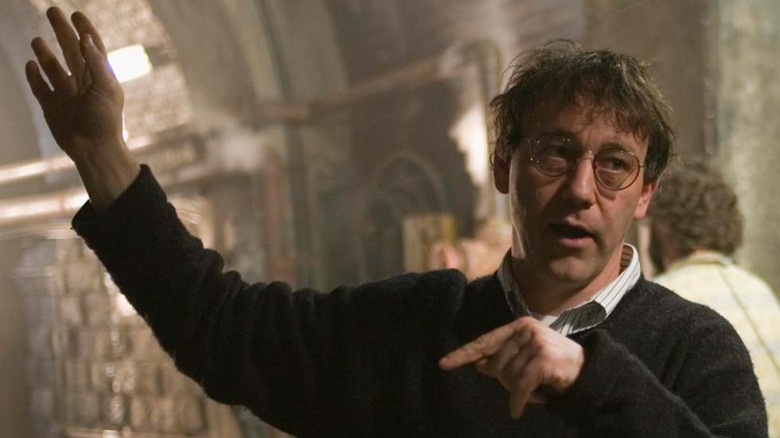 Just last week we wrote up a clever advertisement Sam Raimi directed for Chevy. The commercial played with horror tropes — and the tropes that come with seeing a horror movie with a loud audience — and it certainly made us wish Raimi would make another horror picture. He directed the pilot of Ash vs The Evil Dead, but he hasn't made a movie in the genre since 2009's delightful Drag Me to Hell.
One of Raimi's next potential projects isn't a horror movie, but it is about World War III, which could be pretty horrific.
Recently the Evil Dead and Spider-Man director was also in talks to helm the remake of an extraordinary film, A Prophet. Initially, that remake sounded rather redundant, but a crime thriller directed by Raimi and written by author Dennis Lehane (Gone Baby Gone, Shutter Island) isn't such a bad idea, remake or not.
As for World War III, Variety got the scoop on the adaptation of George Friedman's non-fiction bestselling novel, "The Next 100 Years: A Forecast for the 21st Century."
Here's the synopsis:
A fascinating, eye-opening and often shocking look at what lies ahead for the U.S. and the world from one of our most incisive futurists.
In his thought-provoking new book, George Friedman, founder of STRATFOR — the preeminent private intelligence and forecasting firm — focuses on what he knows best, the future. Positing that civilization is at the dawn of a new era, he offers a lucid, highly readable forecast of the changes we can expect around the world during the twenty-first century all based on his own thorough analysis and research. For example, The U.S.-Jihadist war will be replaced by a new cold war with Russia; China's role as a world power will diminish; Mexico will become an important force on the geopolitical stage; and new technologies and cultural trends will radically alter the way we live (and fight wars). Riveting reading from first to last, "The Next 100 Years" is a fascinating exploration of what the future holds for all of us.
Billblock Media optioned the book and is developing the adaptation. The production company signed a first-look deal with Warner Bros. Pictures, and the studio will distribute the pic, if the project comes to fruition. The adaptation is called World War III, which, as a title, pretty much tells you everything you need to know about the film.
Raimi hasn't directed a feature since 2013's Oz the Great and Powerful, which he wasn't interested in making the sequel to. Fans of the director were slightly mixed on the Disney film, but even the fans that weren't happy with the end result should still be happy to see Raimi add another potential project to his slate.