First Look: Comic Book Answers How Did C-3PO Get His Red Arm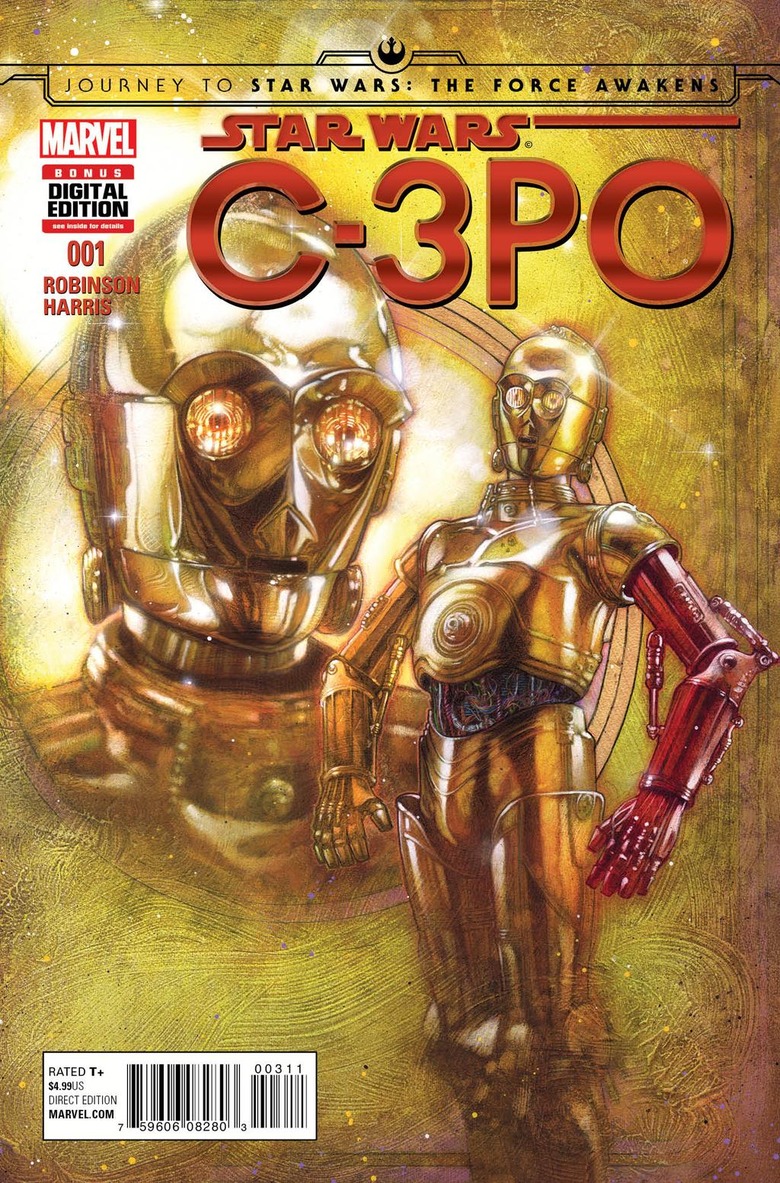 How did C-3PO get his new red arm seen in Star Wars: The Force Awakens? The upcoming Marvel comic book Star Wars Special: C-3PO #1 will answer this question. And today Marvel and Disney has released a sneak preview. Hit the jump to get a first look at Star Wars Special: C-3PO #1.
Star Wars Special C-3PO #1 Preview Pages
I'm really digging most of the current Star Wars Marvel comic books, but to be honest, I'm not sure Tony Harris' art style is for me. And while I love books, videos games and comic books explaining some of the mysteries and backstory before and after each Star Wars film, this question seems rather superfluous — especially since C3PO restores his normal arm at the conclusion of The Force Awakens (you may have missed it, but when he's waving goodbye to Rey he's sporting his new limb). I kind of wish they let him keep the red arm to give him a slightly different appearance in the new films.
Here is the information on Star Wars Special: C-3PO #1from Marvel:
How did C-3PO get his red arm?! Find out this March as the burning question is answered in STAR WARS SPECIAL: C-3PO #1! Today, Marvel is pleased to present your first look inside this highly anticipated special. Reuniting acclaimed & award-winning creators James Robinson and Tony Harris for the first time in nearly two decades, follow everyone's favorite protocol droid on a solo adventure leading up to his appearance in Star Wars: The Force Awakens! STAR WARS SPECIAL: C-3PO #1 is the only place to learn the shocking truth behind how C-3PO lost his original arm – and the exciting origin of how he gained a new one. Get the full story and discover the origins of his new appendage when STAR WARS SPECIAL: C-3PO #1 comes to comic shops in March!
STAR WARS SPECIAL: C-3PO #1 was written by James Robinson, with art & cover by Tony Harris. They are also releasing a few variant covers because it wouldn't be a Star Wars comic book otherwise. A Action Figure Variant by John Tyler Christopher, a Red Arm Spotlight Variant by Tony Harris, other Variant Covers by Reilly Brown and Todd Nauck as well as Movie Photo Variant and Blank Variant covers.