Steve McQueen's 'Codes Of Conduct' Stalls At HBO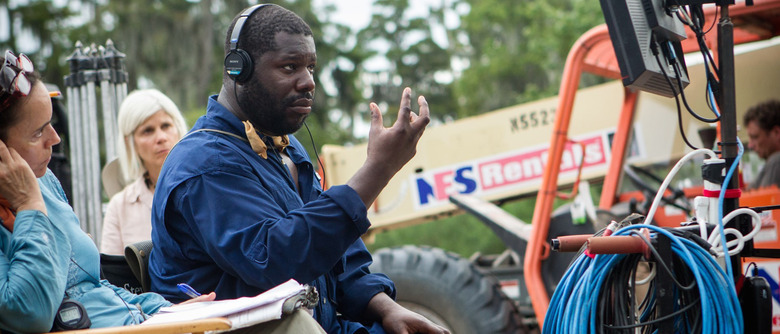 Steve McQueen hasn't released a new movie since 2013's 12 Years a Slave, but he's been busy working in TV. Specifically, he's been plugging away at Codes of Conduct, a HBO series described as "Six Degrees of Separation meets Shame." With a fantastic cast including Paul Dano, Helena Bonham Carter, and Rebecca Hall, the New York City-set drama looked all set to be the network's next critically acclaimed hit.
But we haven't heard much about it in a while, and now we know why. Buried in a larger report about HBO's woes is the detail that the network has decided not to move forward with McQueen's Codes of Conduct, after initially giving it a six-episode order. 
Codes of Conduct was to follow a young black man with a mysterious past as he navigates through New York high society. Newcomer Devon Terrell was selected to play the lead, Beverly Snow, and given that McQueen was also the one who plucked Lupita Nyong'o out of obscurity (in 12 Years a Slave) we were very excited to see what Terrell could do. HBO has not said why it opted not to proceed with Codes of Conduct.
THR says HBO has "scrapped" Codes of Conduct, after McQueen had already shot a pilot. It's one of several high-profile projects that have been shut down late in the process. Just today, we wrote about the possibility of Westworld — originally slated for 2015 — getting pushed all the way to 2017, and we've previously covered the behind-the-scenes troubles on David Fincher's Videosynchrazy and Utopia. The Tom Hanks and Brad Pitt-produced Lewis and Clark has been halted, too.
Still, that doesn't necessarily mean all hope is lost. The trade also notes that Codes of Conduct or these other shows could be revived down the line. "We make no apologies for sticking by a project we believe has the potential to be great," said HBO programming president Michael Lombardo. "Unfortunately, we also at times find ourselves in the position of deciding not to move forward with others. That is never fun, but that is our business."
Meanwhile, maybe McQueen can start running down some of the other projects on his to-do list, including a heist thriller with Gone Girl author Gillian Flynn (whose Utopia, as mentioned above, was also shut down by HBO) and a biopic of performer and activist Paul Robeson which already has Harry Belafonte on board to star.