'Mary Poppins' Sequel Adds 'Hamilton' Superstar Lin-Manuel Miranda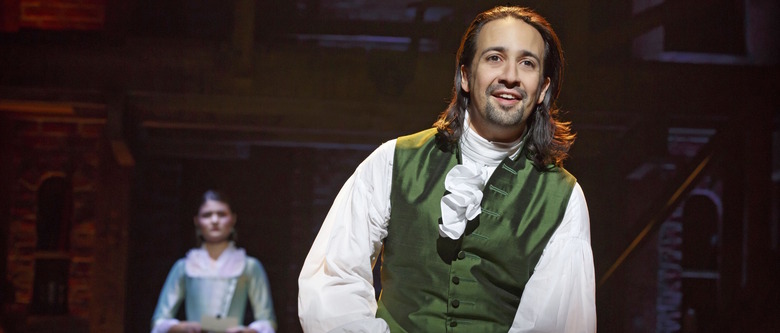 Disney's Mary Poppins sequel seems like kind of a tough sell. How many people have really been clamoring for a new take on that childhood classic? But its cast, at least, is unimpeachable. Emily Blunt is in the title role, and now Hamilton mastermind Lin-Manuel Miranda is looking to star alongside her as the Bert equivalent. 
Variety broke the news. Miranda is in talks for the role of Jack, a lamplighter similar to the Bert character from the 1964 Mary Poppins. He's also expected to help develop new music. Disney's Mary Poppins project is a sequel that picks up about 20 years after the events of the first film, in Depression-era London. Pulling from P.L. Travers' original novels, the film will chronicle the further adventures of that "practically perfect" nanny.
Miranda has been blowing up Broadway with the Revolutionary War era hip-hop musical Hamilton. (Trust me, those elements all make more sense together than you'd think they would.) Not only does he star as Founding Father Alexander Hamilton, he also wrote the script and songs. Prior to that, Miranda created and starred in another hit Broadway production, In the Heights.
Although he's best known for his stage work, Miranda's also done film and TV projects. He already has a strong relationship with Disney, having written the new cantina song for Star Wars: The Force Awakens and composed original music for Moana.
Rob Marshall (Into the Woods) is directing the Mary Poppins movie, which is being produced by John DeLuca and Marc Platt. No release date has been announced, but Disney has several dates reserved over the next few years for its various live-action fairy tale projects, and it seems likely Mary Poppins will take one of them.
While we wait to learn more, now is the perfect time to get hooked on Hamilton (if you aren't already) and then recoil in horror when you realize how much it costs to buy tickets for this damn thing. Suddenly a $15 movie ticket to see Miranda in the Mary Poppins sequel sounds like an amazing bargain.