'Thomas Crown Affair' Remake In The Works; Michael B. Jordan Is The New Steve McQueen (Or The New Pierce Brosnan)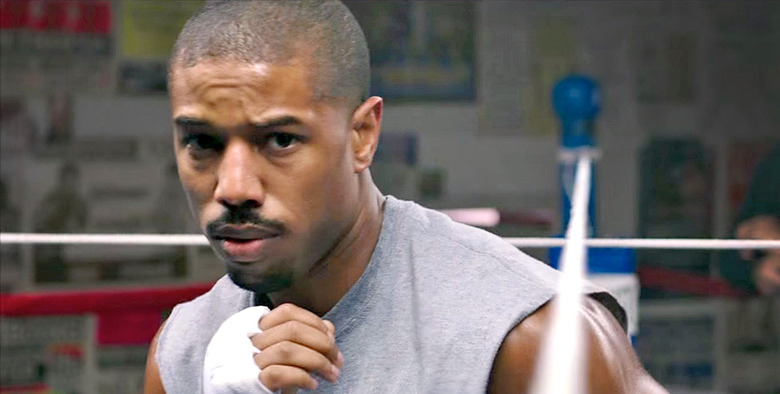 Michael B. Jordan has already revived one flagging franchise with Creed, and now MGM's turning to him to bring another old property back to life. He's set to lead a remake of the classic heist thriller The Thomas Crown Affair, which was originally released in 1968 and remade in 1999. And yes, this means Jordan is this generation's Steve McQueen, or at least its Pierce Brosnan. 
THR reports the Thomas Crown Affair remake is still in the very early stages. MGM is still looking for a director and a writer to shape the starring vehicle for Jordan. It may be some time before The Thomas Crown Affair actually hits theaters, which is probably just as well since Jordan still seems a bit young for the part.
The original Thomas Crown Affair was directed by Norman Jewison and starred McQueen as a millionaire businessman who orchestrates robberies for fun. Faye Dunaway played an insurance investigator tasked with tracking him down. Despite the very obvious complications, the two fall into a love affair. The film was remade in 1999 with Brosnan and Rene Russo and director John McTiernan. Some elements were changed, including the ending, but the basic structure of a cat-and-mouse game turned romance remained intact.
Jordan had made a name for himself on shows like The Wire, Friday Night Lights, and Parenthood before breaking through into films with Chronicle and Fruitvale Station. Those smaller films put him on the path to much bigger roles in Fantastic Four and Creed. Fantastic Four was a huge flop, but Jordan escaped unscathed, and Creed came along a few months later to cement his status as one of the hottest young actors working today.
Since Creed, Jordan's been weighing a few different options. He'll presumably return for the Creed sequel, which is already targeting a late 2017 release, and he's been in talks for the graphic novel adaptation Blood Brothers and the criminal justice drama Just Mercy, from Short Term 12 director Destin Cretton.
Michael B. Jordan is the new Pierce Brosnan. Or maybe he's the new Steve McQueen. In any case, he's taking the Pierce Brosnan / Steve McQueen role in a new remake of The Thomas Crown Affair, which is developing at MGM.