'Zombieland 2' Is Still In The Works At Sony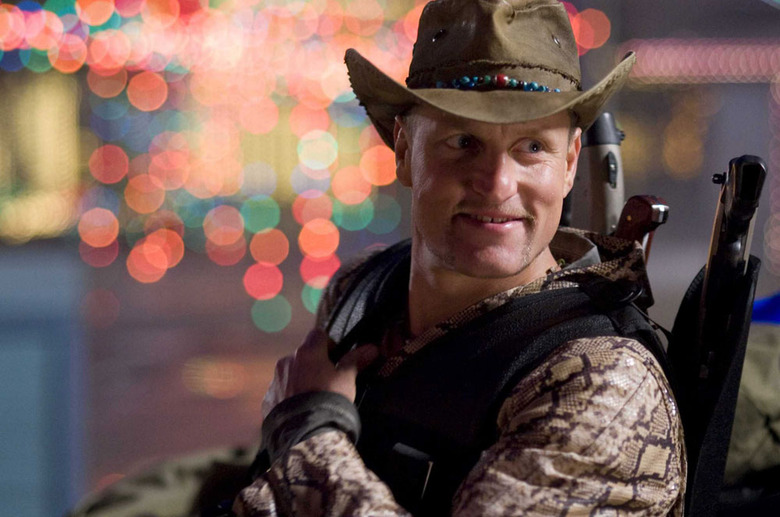 Almost a year and a half ago it was reported Zombieland 2 was on the fast track at Sony. A writer on the first two Expendables movies, Dave Callaham, was tapped to write the sequel for director Ruben Fleischer (30 Minutes or Less). We haven't heard a lot about it since then, but according to the screenwriters of the first film, Rhett Reese and Paul Wernick, Zombieland 2 is still very much alive.
Find out what they had to say about the sequel below.
A sequel was talked about shortly after the original film's 2009 release. Fleischer's zombie road comedy was an unexpected hit, with both critics and audiences. A few years after Zombieland's release, though, a sequel seemed less likely.
The Playlist dug up some details on Zombieland 2, confirming it's still in development at Sony. Screenwriter Rhett Reese gave this update regarding the sequel:
It's actually still in development at Sony, they've had a couple writers take a crack at it, we're still exec producers and we're guiding and helping where we can and I think there's still very much talk about it, but I think it has to be right. I think all the actors and [original 'Zombieland' director] Ruben [Fleischer], all feel like there's no reason to do it again if we're not getting it exactly right.
At the end of the first movie, it's easy to imagine more adventures with that group of friends, and showing how those characters and the world has evolved over the years could be quite fun.
All of the talent involved in the first movie is doing just fine, so nobody is probably struggling for that Zombieland 2 paycheck. If we actually see a Zombieland 2, with the original talent involved, then the project will probably get made for the right reasons.
The Zombieland name almost lived on in Amazon's streaming service. A pilot, which Reese and Wernick were involved in, was made, but it never went to series. Reese had this to say about why the potential Amazon series didn't move forward:
We're never sure why. They talked about their demo and the kind of audiences they were trying to please and how the 'Zombieland' crowd was too young for them. I think Amazon prime memberships are more geared towards the head of the household.
Around two years ago Reese expressed how proud he was of everyone involved in the pilot, but mentioned that the fans of the first movie weren't exactly supportive. As for Zombieland 2, do the fans of the first movie still want to see a sequel?