'Monsters University' Helmer Dan Scanlon Will Not Direct Pixar's 'Cars 3' [UPDATED]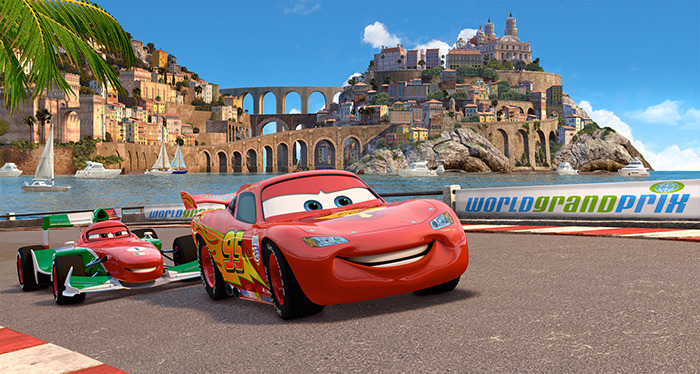 UPDATE: Disney has reached out to let us know that its blog has made an error, and that Scanlon is not directing Cars 3. No director has been announced for the Pixar sequel. Original story follows.
You won't find many Pixar fanatics who cite the two Cars movies as their favorites from the studio. The first Cars wasn't bad, but it was a disappointment coming in the middle of Pixar's impeccable early run, and the second Cars is still the only Pixar movie ever to get a "Rotten" score on Rotten Tomatoes. It's safe to say a lot of adult fans wouldn't mind if Lightning McQueen and his friends just drove off into the sunset for good.
But Cars is absolutely huge with kids, and as a result this franchise draws in money by the truckload. Box office and home video sales are just the start of it. There are also toys, theme park attractions, and tons of other tie-in merchandise. So of course Pixar's going to keep this thing running as long as they can. The studio announced a Cars 3 in 2014, and now they've finally revealed who's behind the wheel: Monsters University director Dan Scanlon. 
Disney hasn't issued a formal announcement touting Scanlon as the new Cars 3 director. However, Pixar Planet noticed that a recent Disney Blog post about Pixar people on Twitter describes Scanlon as the "Monsters University and Cars 3 director." Interestingly, IMDb lists Scanlon as a "co-director" on Cars 3 but doesn't name any other directors. IMDb is pretty reliable about completed projects but can be iffy about developing ones, so make of that what you will. In any case, it seems pretty clear Scanlon is involved with Cars 3 in some directorial capacity.
UDPATE: Since we ran our story, Disney has corrected its blog post and now just describes Scanlon as the "Monsters University director."
Scanlon has been with Pixar since 2001. In his time there, he's worked as a story artist on Cars and Toy Story 3, and directed the Cars short Mater and the Ghostlight. He got his first Pixar feature directing credit on 2013's Monsters University. Cars 3 may not be high on any grow-up Pixar lover's most-anticipated list, but maybe Scanlon can be the one to turn it around. The first Cars was directed by John Lasseter and Joe Ranft, and the second one by Lasseter and Brad Lewis.
Cars 3 is out June 16, 2017. Details on Cars 3 are pretty scarce at the moment, but with release a little over a year away, we can probably expect more information in the not-too-distant future.