VOTD: Are These The 20 Greatest Films By Women Directors?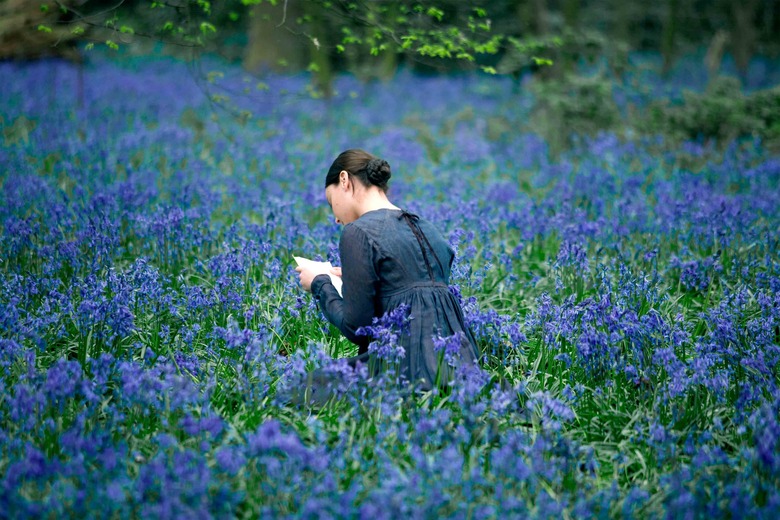 It's no secret that filmmaking tends to be a boys' club. Just today, USC released a study of 109 movies put out by major studios in 2014; just 3.4% of movie directors represented were female. But it's a mistake to overlook or ignore the major contributions women have made to the medium, as evidenced by this elegant video essay of the best female-directed films of all time. The titles were pulled from a survey of 50 critics, and they all sorts of genres and topics across seven decades. Watch "The 20 Greatest Films by Women Directors" after the jump.
The carefully edited video from Fandor Keyframe is worth watching in full, but if you're in a hurry you can see a list of all 20 titles below.
20. Le Bonheur (1965, Agnès Varda)
19. Near Dark (1987, Kathryn Bigelow)
18. Winter's Bone (2010, Debra Granik)
17. Bright Star (2009, Jane Campion)
16. The Piano (1993, Jane Campion)
15. Harlan County, USA (1976, Barbara Kopple)
14. Mikey & Nicky (1976, Elaine May)
13. The House Is Black (1963, Forugh Farrokhzad)
12. Lost in Translation (2003, Sofia Coppola)
11. The Babadook (2014, Jennifer Kent)
10. Trouble Every Day (2001, Claire Denis)
9. News From Home (1977, Chantal Akerman)
8. Cléo from 5 to 7 (1962, Agnès Varda)
7. Meek's Cutoff (2010, Kelly Reichardt)
6. A New Leaf (1971, Elaine May)
5. Wanda (1970, Barbara Loden)
4. Meshes of the Afternoon (1943, Maya Deren)
3. Daisies (1966, Vera Chytilová)
2. Beau Travail (1999, Claire Denis)
1. Jeanne Dielman, 23, quai du Commerce, 1080 Bruxelles (1975, Chantal Akerman)
As with any "best of" list, it's better to think of this one as a jumping off point than as a definitive factual ranking. There are lots of repeat names here. Jane Campion, Claire Denis, Agnès Varda, Elaine May, and Chantal Akerman show up twice each, and therefore account for half the titles by themselves. And there are lots of other fantastic female filmmakers who didn't make the cut, including Ava DuVernay, Andrea Arnold, Lynne Ramsay, Lisa Cholodenko, Nicole Holofcener... the list goes on.
But if you're looking to branch out from your usual movie diet of dude directors, or if you're just looking for recommendations of some really worthwhile films (regardless of the director's gender), Fandor Keyframe's 20 Greatest Films by Women Directors is a good place to start. What are some of your favorite films directed by women?