'Justice League: Part One' Officially Sets Spring Start Date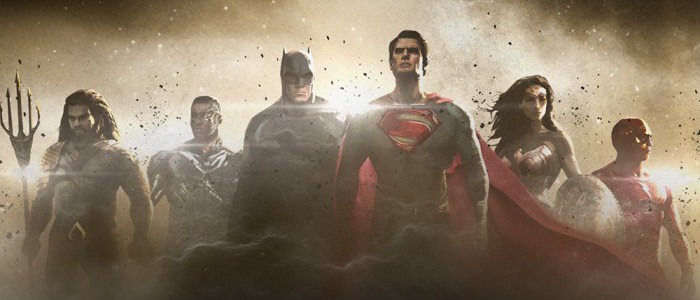 Justice won't dawn on the DC Extended Universe until March 25, but Warner Bros. isn't wasting any time gearing up for its first full-fledged Justice League movie. The studio announced today that Justice League: Part One is officially set to begin shooting this spring in England and Iceland, under the direction of Man of Steel and Batman v Superman: Dawn of Justice director Zack Snyder. The announcement comes just in time to counter recent rumors that Justice League could be in trouble thanks to Warner Bros.' concerns about Batman v Superman: Dawn of Justice. 
Entertainment Weekly reports Justice League: Part One will start principal photography on April 11. Shooting locations will include the Warner Bros. Leavesden studios in southeast England, London, and parts of Iceland. Although a second Justice League movie is planned for 2019, with Snyder already announced to direct, the two films are not shooting back-to-back.
Justice League: Part One will be the first live-action big-screen feature about the iconic superhero team. Although the project was first announced in 2014, Warner Bros. has been trying to get a Justice League off the ground for much longer than that. Most famously, a Justice League movie almost got made in 2007 under director George Miller until the WGA strike scrapped those plans. Snyder commented on the long road to the upcoming Justice League:
The idea that we could begin to boot up a Justice League concept was a cool thing. It was a little bit of an 'about time' moment, and I don't blame [the studio] for feeling that way, because it's a long time coming. But I do feel like it's a little bit of a creative hurdle. It seems like an easy thing to do at first glance, the idea that, 'Oh, we just get the rest of the superheroes in there.' But you have to [establish] a world where they can exist.
Earlier this month, rumors started circulating that Warner Bros.' plans for its DC Extended Universe could be in flux after execs were unhappy with reactions to Batman v Superman: Dawn of Justice. "I would be surprised if Justice League starts shooting when they say it's going to. I would be equally surprised if Zack Snyder directed it," said HitFix's Drew McWeeny. "My guess is what's going to happen is, Justice League is going to get moved back and that Ben Affleck Batman movie, that's going to what moves in that spot."
Today's Justice League announcement, however, suggests the speculation was overblown — or at least that Warner Bros. would like fans to think it was.
Batman v Superman: Dawn of Justice opens March 25. Justice League: Part One arrives November 17, 2017. In between, we'll also get Suicide Squad (August 5, 2016) and Wonder Woman (June 23, 2017).