'John Wick 2' Reveals A New Title, A New Release Date, And New Plot Details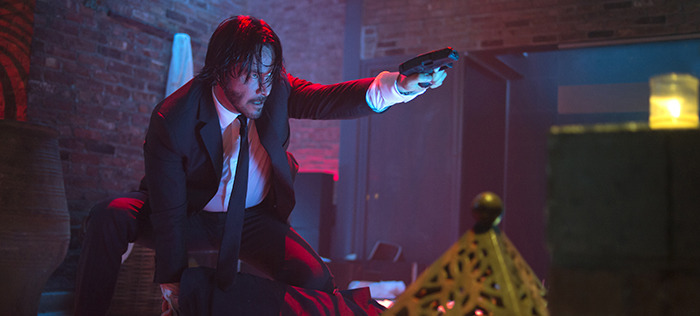 If you enjoyed the first John Wick, as we did, you were very likely sold on John Wick 2 the moment it was announced. Keanu Reeves is set to return, as is co-director Chad Stahelski, and what else do you really need to know before sprinting down to your local box office (or to the online ticketing retailer of your choice) to grab some opening weekend tickets for you and your action-loving friends?
Well, it'd probably help to know the release date, for starters. And also the real title — no, it's not John Wick 2. And heck, while we're at it, you surely wouldn't mind getting a little more information on what the movie's actually about, either. Fortunately, all of those details are here now for you to enjoy. Go forth to find out when John Wick hits theaters, and exactly where he'll be when we pick up with him again. 
Exhibitor Relations got the scoop on John Wick 2, which is now going by title of John Wick: Chapter Two. It's a very serious name because John Wick is a very serious fellow, obviously.
Keanu Reeves will travel to Rome to kick some Italian ass as JOHN WICK: CHAPTER TWO drops 2/10/17.

— Exhibitor Relations Co. (@ERCboxoffice) February 18, 2016
Honestly, John Wick: Chapter Two is a perfectly good title. It's a little more interesting than John Wick 2, but it'll make it easy for future you to remember where exactly it fell in the John Wick franchise. (I still have trouble remembering what order Transformers: Revenge of the Fallen and Transformers: Dark of the Moon were released in.) It spares us from one of those terribly generic, forgettable subtitles like "Retribution" or "Retaliation." And best of all, it suggests even more John Wick is on the way, because what story ever ends after the second chapter?
The February 10, 2017 release date puts it up against Fifty Shades Darker, The LEGO Batman Movie, and The Mountains Between Us, where it should serve as a nice bit of counter-programming to people who aren't really in the mood for romance — kinky (Fifty Shades) or otherwise (Mountains) — but also want something a little more grown-up than a kid-friendly animated feature about superheroes. And don't let the winter release date worry you. February's launched lots of big hits (including the first Lego Movie), and a taut thriller like John Wick would risk getting lost in the summer months, where it'd be competing with a bunch of gazillion-dollar blockbusters. A February release date seems just right.
Besides Reeves, John Wick: Chapter Two brings back Bridget Moynahan, John Leguizamo, Lance Reddick, and Ian McShane from the first film, and adds Common, Ruby Rose, Peter Stormare, and Laurence Fishburne to the mix. Reeves has promised John Wick 2 will not be another doggie-driven revenge tale, but has been pretty vague about details beyond that. "To me there's John Wick and then there's John. You know, John is the married guy whose wife just died, and that five years of his life," he said. "In [the sequel], John Wick's past comes and infiltrates John's life and John Wick, in a way, has to fight for John." And now we know he'll be doing all that fighting in Rome.