Steven Spielberg Also Doesn't Know Why Idris Elba Wasn't Nominated For An Oscar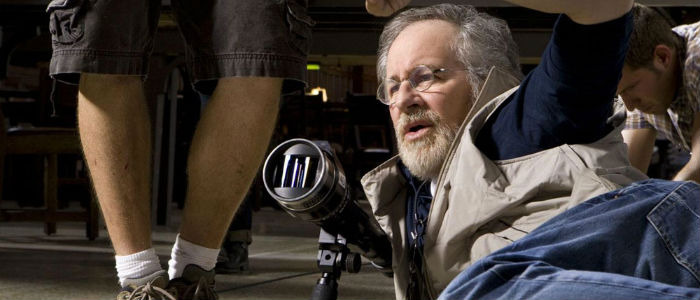 This year's Academy Awards nominations ignited a bit of a firestorm. All 20 acting nominees are white, which is odd considering the amount of powerful performances that were overlooked. A major criticism comes from the fact that most of the voters at the Oscars are older white males. To the Academy's credit, they're working on the problem, which director Steven Spielberg has weighed in on.
Below Spielberg discusses the Oscars and more.
Scott Feinberg has been running some exceptional interviews over the past few years, and his latest with Spielberg is no exception. On The Hollywood Reporter's Awards Chatter podcast, Spielberg had this say about the problem with the Academy Awards:
I'm a huge supporter of the Academy Awards. I was surprised at some of the individuals who were not nominated. I was surprised at [the exclusion of] Idris [Elba] — I was surprised at that. I think that was one of the best performances in the supporting actor and the actor category, was Idris. I've seen Straight Outta Compton — my wife and I saw it when it first opened, the first weekend, and it just rocked our world. It was incredible. I was very surprised to see that omission.
Idris Elba gives an absolutely towering performance in Beasts of No Nation. There's no good reason why he shouldn't have been nominated for Best Supporting Actor. As in every other year, though, there are a few deserving films and performances that go unrecognized by the Academy. It's almost impossible to find someone that always agrees with the nominations, but taking into account how subjective taste is, that's expected. This year's snubs are more than a matter of taste, though.
Spielberg continued:
You have to look back a couple of years where Lupita [Nyong'o] was recognized for 12 Years a Slave [and] 12 Years a Slave won best picture, you know? I don't believe that there is inherent or dormant racism because of the amount of white Academy members. I'm also not 100 percent sure that taking votes away from Academy members who have paid their dues and maybe are retired now and have done great service — maybe they've not won a nomination, which would have given them immunity to the new rules, but they have served proudly and this is their industry, too — to strip their votes? I'm not 100 percent behind that.
It's funny that Scott Feinberg is the one to conduct this interview, because for the past few years, he's been running interviews with Academy voters, which are almost always both illuminating and baffling. Some voters aren't the most thoughtful with their votes, if you can believe that. To be fair, though, those voters probably don't reflect most of the Academy.
As for Spielberg, he may have a point about kicking out members that have paid their dues. You could argue perhaps it's time for some new members in the Academy. But is it a bit of unfair to get rid of longstanding members, especially if they are not a part of this year's problem? Weigh in with your thoughts below.