'Deadpool' Won't Get A Director's Cut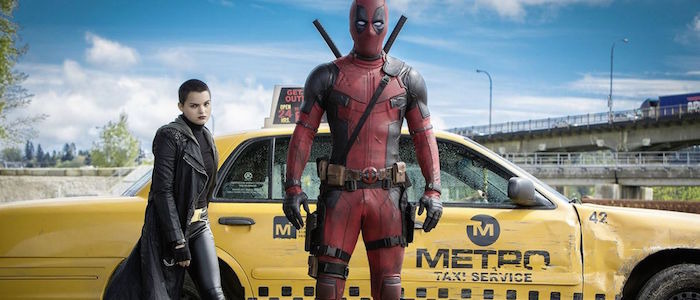 There's only one Deadpool, and there's only one Deadpool. Well, not in the sense that there's only ever going to be one Deadpool movie — a sequel is already in the works — but in the sense that there's only one version of Deadpool. If you saw it in the theaters, that was it. According to Deadpool director Tim Miller, there will be no Deadpool director's cut — although some exciting deleted scenes aren't out of the question.
Miller fielded a question about the possibility of a Deadpool director's cut in a recent Q&A moderated by Collider. And then he swiftly shot it down. "I don't want to be all Joss Whedon on you, but no there's not [a director's cut]," he said. "There are some deleted scenes that have some extra stuff, but I'm pretty happy with this cut. I like it."
His statement runs contrary to actor T.J. Miller's earlier comments in which he teased a more hardcore version of the movie. "[T]he idea that when you see the fall director's cut of it, that that's going to be even more raw, that's pretty heavy duty," he said last month. And it sounds like there's enough extra material out there that Miller could cobble together a new edit if he wanted to. "[The set] was an alternate-joke factory," said star Ryan Reynolds in December. "For one joke in the movie we wrote 16 versions."
Tim Miller has every reason to be happy with the version of Deadpool that got released. It's been a huge hit with critics and audiences alike, and does an impressively good job of balancing Deadpool's snarky side with his more serious predicament. Plus, word of mouth on this one is so good that it'll probably have no trouble moving Blu-rays, DVDs, and digital downloads whenever it wraps up its theatrical run and heads to home video.
And while we may not get a Deadpool director's cut, we may see some of that unused footage yet. Including, apparently, some really twisted bits. "There's some stuff on the DVD extras, I had a little more workshop fight in there that I liked – that's the beat that we were talking about," he said. "[Producer Simon Kinberg's] like, 'Tim it's violent enough, please' and I'm like, 'Oh no but man when he stomps on his face it's awesome,' and Simon's like, 'No we've got enough.'"