Three More 'Transformers' Movies Dated Through 2019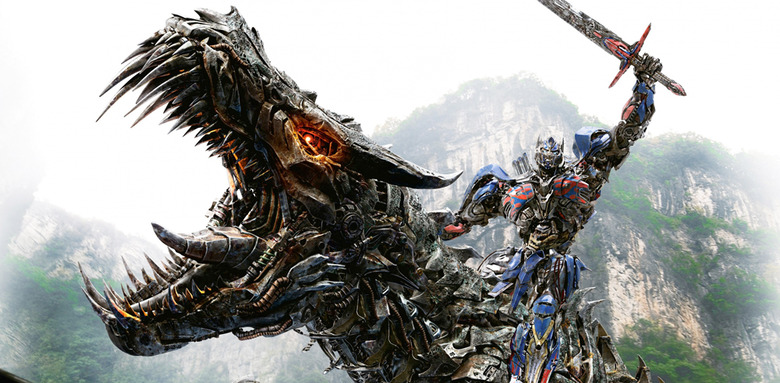 Thought you'd seen enough of the Transformers already? Paramount would like you to know that it's just getting started. The studio has just dated the next three Transformers movies for the next three years, taking us all the way into summer 2019. Get the Transformers 5 release date and more after the jump. 
Paramount has set Transformers 5 for June 23, 2017, to be followed by Transformers 6 on June 8, 2018 and then Transformers 7 on June 28, 2019. That means Transformers 5 will be going up against Warner Bros.' Wonder Woman, and Transformers 6 will be going head-to-head with Godzilla 2. Transformers 7 currently has its release date all to itself.
The new dates represent a significant uptick in pace for the Transformers franchise. The first three Transformers were released every other year from 2007 through 2011, and it took even longer to get to the fourth film in 2014. Michael Bay is already set for Transformers 5, but no directors have been announced for the next installments of the series.
The timing does, however, suggest that they won't be directed by Bay, who's helmed all the Transformers movies so far. He's said Transformers 5 would be his last Transformers movie, but he said the same thing about Transformers 3 and Transformers 4 only to come back for yet another. But he'll have to hand over the keys for real this time — it'd be extremely difficult for even Bay to put out three Transformers movies in three years.
It shouldn't come as a surprise that Paramount is doubling down on its Transformers franchise. Last year, the studio hired Akiva Goldsman to lead a Transformers writers room, with the notion of building a full-fledged Marvel-style shared universe. Hasbro has said it already has Transformers sequels mapped out for the next ten years (including Transformers 8, which doesn't have a release date yet). So buckle up. We've still got a long, long journey ahead of us.