Danny McBride Boards A Spaceship For 'Alien: Covenant'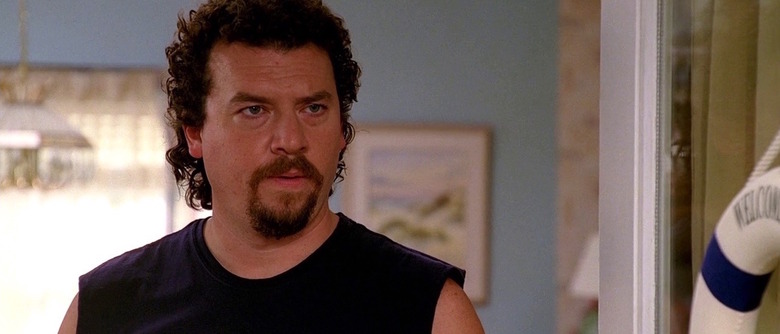 It was a given that Michael Fassbender would return for Ridley Scott's Prometheus sequel Alien: Covenant, and the addition of Katherine Waterston as his new leading lady wasn't exactly surprising either — she's exactly the kind of young, on-the-verge star you'd expect to see cast in a big-budget blockbuster like this.
The newest new cast member, however, is definitely unexpected. Danny McBride is reportedly in talks to join the outer-space adventure. It's a rare foray into dramatic territory for the actor, who's best known for comedy projects like Eastbound and Down. 
TheWrap reports McBride is "in early discussions" for Alien: Covenant, so it's not a sure thing yet. Their sources tell a pretty charming story about how McBride won the role, though: apparently, he and Scott bonded over their mutual love of cinema in general and old movies in particular. McBride's potential role has not been revealed.
Picking up about ten years after the events of Prometheus, Alien: Covenant follows a colony ship called the Covenant that lands on a seeming paradise. But the new world turns out to be much darker and more dangerous than the crew initially suspected, and its sole inhabitant is David — the devious android who survived the doomed expedition chronicled in Prometheus.
Alien: Covenant is expected to bridge the gap between Prometheus and the Alien films. Prometheus ended with David and Elizabeth Shaw setting out for the Engineers' home planet in search of answers. However, Noomi Rapace, who played Elizabeth, isn't expected to appear in the sequel. Why she's not coming back, and what's happened to Elizabeth in the years since, is just another mystery waiting to be revealed in Alien: Covenant.
McBride has occasionally appeared in dramas like All the Real Girls and As I Lay Dying, but his resume mostly consists of comedies including Your Highness and Pineapple Express. And Alien: Covenant notwithstanding, he plans to continue making people laugh: following the success of Eastbound and Down, he's reuniting with HBO for the new comedy series Vice Principals. He'll also be heard this year in two animated movies, Angry Birds and Sausage Party.
Scott is coming off of The Martian, an outer-space adventure that was so funny the Golden Globes deemed it a comedy. Perhaps that experience convinced him that a comedy actor was just what he needed to spice up Alien: Covenant. And it's kind of hilarious to imagine McBride unleashing his particular brand of oblivious obnoxiousness in outer space; just imagine David reacting to his hijinks. But I might actually be more curious to see how he fares with a straightforwardly dramatic role.
Alien: Covenant shoots this spring for release on October 6, 2017 from 20th Century Fox.