'The Program' Trailer: Lance Armstrong Has The Money And Power To Destroy You All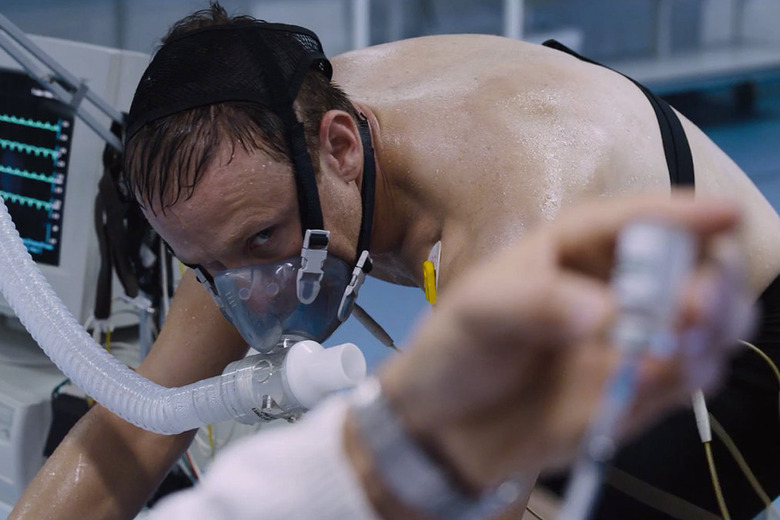 A few weeks ago it was announced The Program will premiere on DirecTV this month. The Lance Armstrong biopic was shot almost two and a half years ago, but The Program has taken its time getting to the big screen, for unknown reasons. The former potential awards contender is directed by Stephen Frears (High Fidelity) and, in the starring role as the disgraced cyclist, is Ben Foster.
Below, watch The Program trailer.
The biopic also features actors Chris O'Dowd, Jesse Plemons, Lee Pace, and Dustin Hoffman. Written by John Hodge (Transpotting), this is a promising drama, featuring plenty of talent in front of and behind the camera. Aside from the endlessly fascinating subject matter, this cast — directed by Frears, who rarely ever gets poor performances — is reason enough to see this film.
Here's The Program trailer:
The trailer lists The Queen and Philomena as Frears' credits. While those pictures aren't his best work, they're true-life stories managed to connect with audiences. Frears is a director capable of making familiar biopic elements dramatic and real. The rise and fall of Lance Armstrong isn't dissimilar to a lot of rise and fall stories, but with this director and cast, The Program has enough going for it to rise above most average bio films.
Reviews, for the most part, have been positive. Frears' picture last played at the Toronto International Film Festival, and even the reviewers that weren't particularly sold on the film at least praised Foster's dedicated performance. He's an excellent actor, not the kind of actor that would resort to impersonation to play a true-life figure. If anyone could disappear as Lance Armstrong, it's Ben Foster.
Here's the official synopsis:
The film charts the thrilling rise of pro-cyclist Lance Armstrong through the 90s and early 2000s, battling cancer, as he and his fellow American teammates dominate and change the quintessentially European sport of cycling. Winning the Tour de France an unprecedented seven times, Lance retires as one of the great sporting heroes of our time, and worth millions of dollars. David Walsh, sports writer, is at first charmed by Lance's charisma and talent. Seven Tours later, and ostracised by the cycling community for speaking out, he believes the world is being sold a lie. A lone voice, it is several years before Lance is exposed.
The Program opens in theaters and is available on VOD on March 18th. The film will premiere on DirecTV a month beforehand.