'Mr. Right' Trailer: Sam Rockwell Is The Sexy Rain Man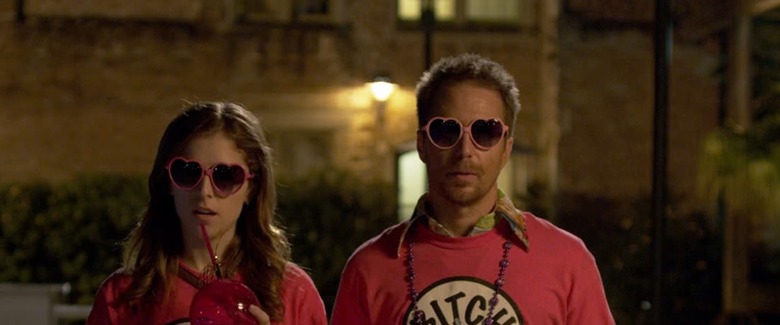 Mr. Right premiered at last year's Toronto International Film Festival. The film, written by Max Landis, was met with mostly negative reviews. Landis is coming off of last year's American Ultra and Victor Frankenstein, and both movies failed to connect with audiences and critics. While I'd argue the stoner love story is better than it's given credit for, Mr. Right looks like another potential miss from Landis. Watch the first Mr. Right trailer below.
Then again, director Paco Cabezaz' film does star Sam Rockwell and Anna Kendrick. Both actors are wildly charismatic, and their charms should suit each other nicely in this action romantic-comedy, despite their 17-year age difference. From what we see in the trailer, they look like a fun on-screen couple. It's just that the rest of the film comes across as flat. The familiarity isn't the problem with this hitman love story, which will inevitably draw comparisons to Grosse Pointe Blank, but the setup — why would people keep hiring a hitman that doesn't kill the target? — and jokes don't fully land.
Here's the Mr. Right trailer (source: Yahoo! Movies):
The overly playful music, the random exterior shots, and the girl that can't find a good boyfriend – everything is played so broadly. Rockwell and Kendrick might have brought some nuance to the project we're not seeing in the trailer, but, considering some of the talent involved, including Tim Roth, Mr. Right looks disappointing.
Here's the poster Focus World released for Mr. Right: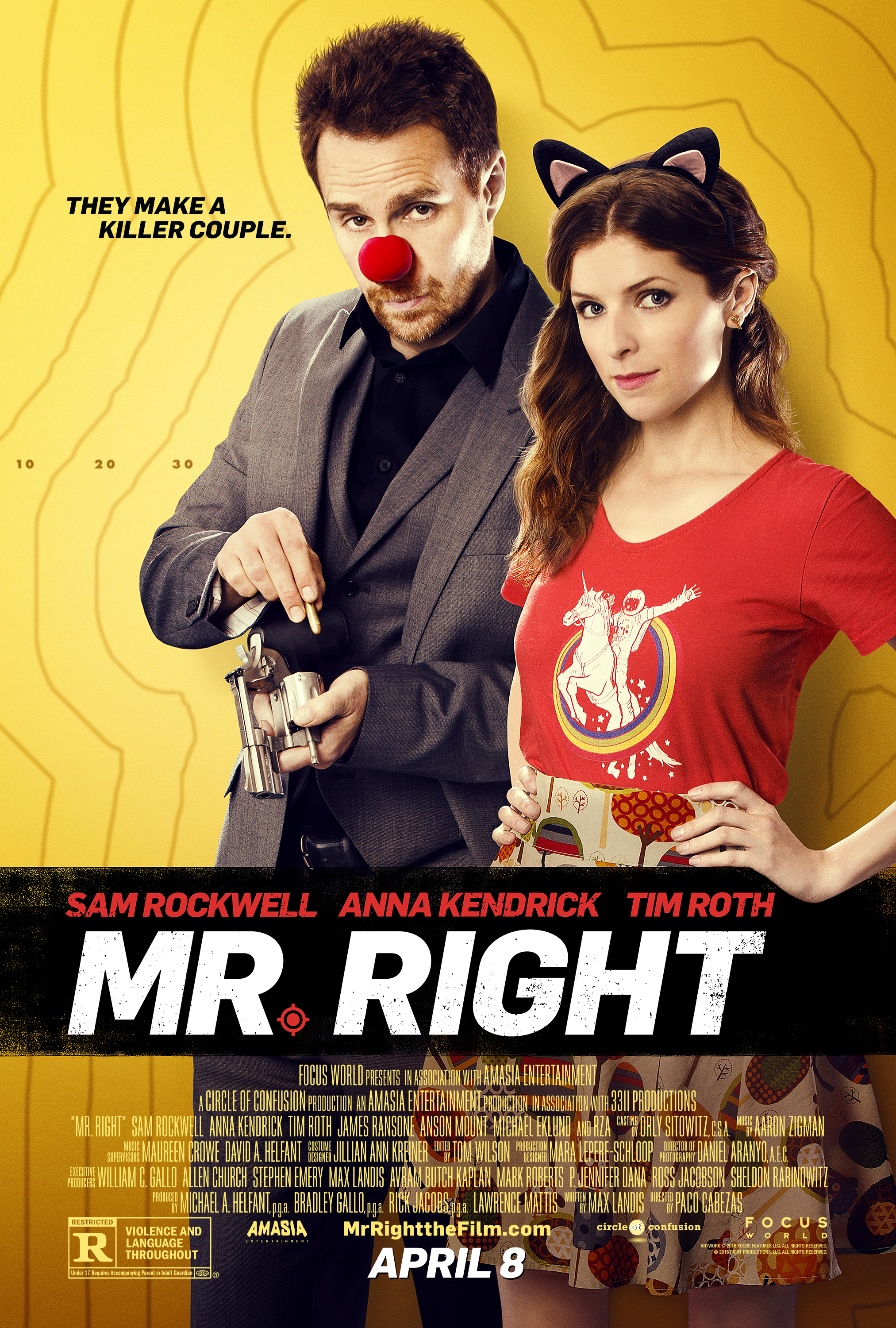 Here's the official synopsis:
Hyperactive at the best of times, Martha (Anna Kendrick; Pitch Perfect) has gone full-on manic since her latest breakup. She babbles, parties like a monster, cooks everything in sight – and is looking to do something terrible when she meets Francis (Sam Rockwell; The Way Way Back). To anyone else, Francis's approach would come across as creepy, but Martha can't help but be intrigued. They seem a perfect match: she's bananas, he's bananas... except he's a deadly sort of bananas. He's a professional assassin.
Francis is a hitman with a cause: he unexpectedly kills the people ordering the hits. Just as Martha begins to realize her new beau wasn't joking when he said he had to step out for a moment to shoot someone, things start heating up for Francis. His services are solicited by a dubious client who's being sought by an equally dubious FBI agent (Tim Roth; Pulp Fiction, Reservoir Dogs). As the bodies pile up, Martha needs to decide whether to flee or join in the mayhem.
Mr. Right opens in theaters April 8th and will be available on VOD.