'Harry Potter And The Cursed Child' Will Be A Book; Plus A New Look At Universal Studios' Wizarding World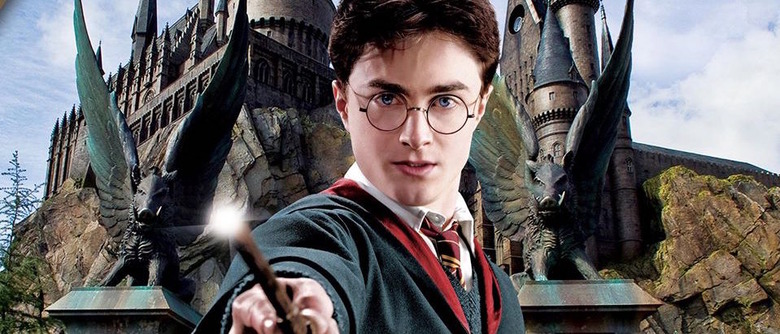 J.K. Rowling's original Harry Potter book series ended in 2007, and the Harry Potter film series followed not too long after in 2011. But the Harry Potter franchise is as robust and productive as ever. In fact, 2016 is already shaping up to be a huge year for Potterheads. Not only do we have a spinoff movie, Fantastic Beasts and Where to Find Them, coming this fall, we've also got the imminent opening of Universal Studios' The Wizarding World of Harry Potter this spring and the West End debut of Harry Potter and the Cursed Child this summer.
Of course, all that magic tends to add up. And if your Gringotts vault isn't exactly overflowing with Galleons, you'll make sure you want to spend your money wisely. So today, we've got a closer look at the new Wizarding World of Harry Potter theme park, and some news about the Harry Potter and the Cursed Child book due to hit shelves. Yes, you read that right: we're getting an eighth Harry Potter book. 
First, let's dive in with a tour at the Wizarding World of Harry Potter in Southern California. While it's modeled after the existing Wizarding Worlds in Orlando and Osaka, it's worth finding out what kind of experience Hollywood will have to offer. Entertainment Weekly got an exclusive pre-opening tour of the park, and they've got the photos to prove it. Sample a few of them below, and then head over to Entertainment Weekly to see the rest — with commentary from supervising art director Alan Gilmore.
Gilmore, who also worked on the Harry Potter movies, compares the Universal Studios attraction to a "giant film set" — except that unlike on a regular film set, they can't just hide stuff in places where the camera won't see it. The Wizarding World's stores and settings are painstakingly recreated from the movies, and some real props are even incorporated into the park.
As previously reported, the Wizarding World of Harry Potter will differ from its Orlando counterpart in that the signature ride, Harry Potter and the Forbidden Journey, will be in "hyper-realistic 3D-HD" instead of plain old 2D. (The Osaka one is also in 3D.) The park also features Flight of the Hippogriff, which will be Universal Studios' first outdoor roller coaster. The Wizarding World of Harry Potter opens doors April 7.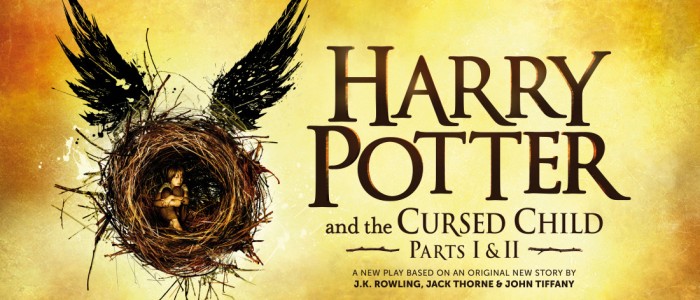 Moving on to Harry Potter and the Cursed Child: It was announced on Pottermore today that the highly anticipated two-part play will be published as a book this summer. Cursed Child won't be a novel, but rather a published play based on the "special rehearsal edition" of the script book. Hardcover and digital editions will be available July 31 — the day after Cursed Child hits the West End stage, as well as Harry Potter's birthday. The "special rehearsal edition" will eventually be replaced by a "definitive collector's edition" at some point in the future.
Described as "the eighth story, nineteen years later," Cursed Child picks up with Harry in adulthood. Nowadays he's an employee of the Ministry of Magic, and the father of three kids. Beyond that, story details are a little fuzzy, but here's the official copy: "While Harry grapples with a past that refuses to stay where it belongs, his youngest son Albus must struggle with the weight of a family legacy he never wanted. As past and present fuse ominously, both father and son learn the uncomfortable truth: sometimes, darkness comes from unexpected places."
John Tiffany wrote the Harry Potter and the Cursed Child stage play based on a story he conceived with Rowling and director Jack Thorne. Jamie Parker, Paul Thorney, and Noma Dumezweni will play Harry, Ron, and Hermione, respectively.