Amy Schumer Gets Serious, Joins PTSD Drama 'Thank You For Your Service'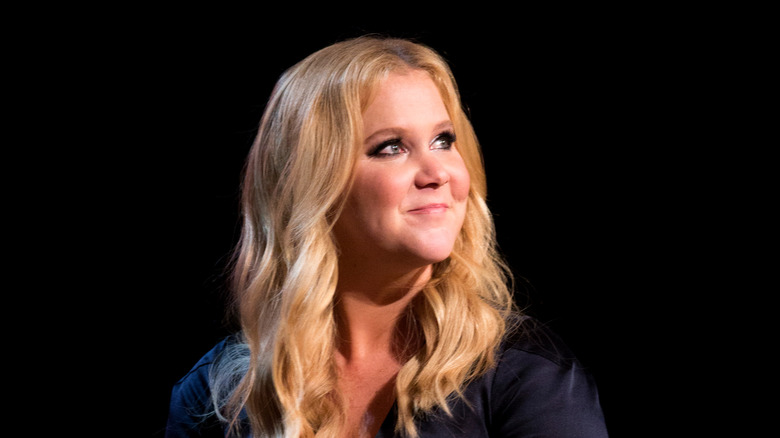 It seemed like Amy Schumer was cracking jokes everywhere in 2015. She had her first starring feature role in Trainwreck, and her first HBO stand-up special Amy Schumer: Live at the Apollo. She hosted Saturday Night Live for the very first time and returned to Comedy Central for the third season of her sketch series Inside Amy Schumer.
But after that impressive run, it seems Schumer is ready to branch out into new territory as an actress: drama. Schumer has just boarded the PTSD drama Thank You for Your Service, joining Miles Teller. Oscar-nominated American Sniper writer Jason Hall is directing. 
Based on the nonfiction book by David Finkel, Thank You for Your Service follows three American soldiers who return home from Iraq. They struggle to re-integrate into civilian life, as they're still haunted by the memories of war. Hall wrote the script, which had Steven Spielberg circling before Spielberg suggested Hall just direct it himself. Thank You for Your Service is Hall's feature filmmaking debut.
Teller, Beulah Koale, and Joe Cole play the soldiers. Details on Schumer's role are being kept vague, but TheWrap reports she will not be playing a soldier. Also starring are Haley Bennett (The Equalizer), Scott Haze (Child of God), Keisha Castle-Hughes (Game of Thrones), Brad Beyer (42), Omar Dorsey (Selma), and Jayson Warner Smith (Mississippi Grind).
While Thank You for Your Service marks Schumer's first full-fledged drama, she proved surprisingly adept at handling the more serious bits of Trainwreck. But don't worry, Schumer isn't ditching comedy forever. Her upcoming projects include a mother-daughter comedy with Goldie Hawn to be directed by Jonathan Levine and produced by Paul Feig, and a buddy comedy she wrote with Jennifer Lawrence.
Shooting on Thank You for Your Service is already underway in Atlanta. Jon Kilik (The Hunger Games) is producing and Ann Ruark (Love & Mercy) is executive producing. Universal Pictures has yet to announce a release date.