'Deadpool' Sequel Already In The Works At 20th Century Fox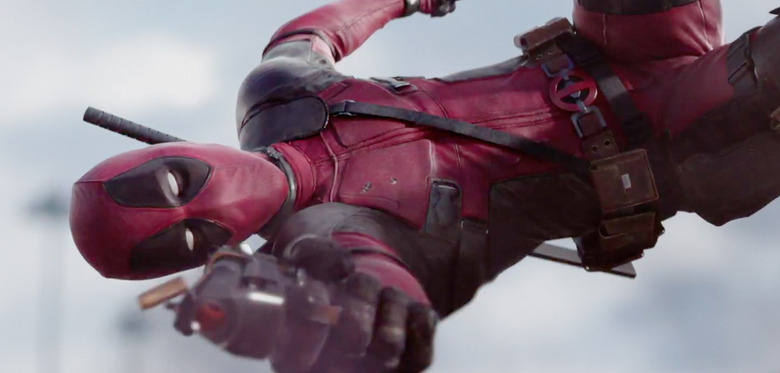 After years of waiting, Deadpool is finally opening in theaters, and so far most critics agree the wait was worth it. The Marvel character was once looked upon as an underdog, struggling to get his own movie made, but now the 20th Century Fox project, after plenty of clever marketing, is tracking to open big this weekend. Feeling confident, the studio already has a Deadpool sequel in the works.
According to The Hollywood Reporter, screenwriters Rhett Reese and Paul Wernick have been brought back to write the sequel, which has already been greenlit. Obviously this could all change if the film doesn't perform well, but it is on track for a $65 million opening weekend.
Funnily enough, years ago The Hollywood Reporter also reported a Green Lantern sequel was in works. Fingers crossed things go more smoothly for Deadpool, because it actually deserves a sequel. Also, remember when a release date for Fantastic Four 2 was set?
Director Tim Miller isn't signed on for the potential follow-up, but the word is Fox wants to keep the original team together. Months ago producer Simon Kinberg confirmed conversations regarding a sequel:
We certainly are talking about the sequel—we were talking about the sequel while we were making the movie just because when you make a film like this that's from a serialized source material, you hope that it's the first of many... But yeah [Fox is] feeling good about it, we're all feeling really proud of it, so hopefully before it comes out we will be well into the process of figuring out a sequel.
Tim Miller has discussed the sequel before as well, having said they'd have to include the character Cable, which Kinberg also commented on:
It's certainly come up because he's such a big character in the world. And it's a character that I've always wanted to do in one form or another, we talked about Cable actually in Days of Future Past at one point. But yeah we're in such the early stages of sequel talk it would be genuinely premature for me to say whether or not he was gonna be in it.
For years 20th Century Fox was hesitant to make Deadpool. Will audiences warm up to the very R-rated anti-superhero character? Apparently Fox now seems to think so, and as they should. A $65 million dollar opening for Deadpool doesn't sound unrealistic anymore.
Here's the official synopsis:
Based upon Marvel Comics' most unconventional anti-hero, DEADPOOL tells the origin story of former Special Forces operative turned mercenary Wade Wilson, who after being subjected to a rogue experiment that leaves him with accelerated healing powers, adopts the alter ego Deadpool. Armed with his new abilities and a dark, twisted sense of humor, Deadpool hunts down the man who nearly destroyed his life.
Deadpool opens in theaters February 12th.