SXSW 2016 Midnighters, Short Films, And Festival Favorites Announced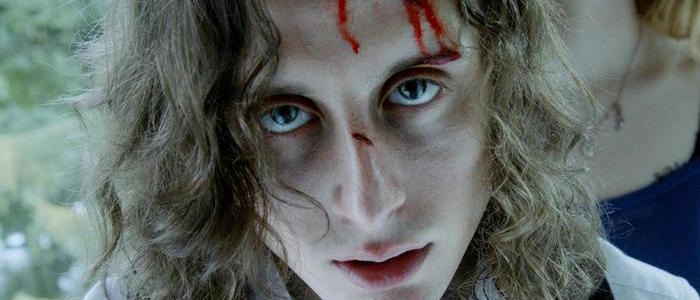 South by Southwest is just over a month away, and just in case you weren't excited enough already, the festival has just unveiled this year's Midnighters lineup. Highlights include Mike Flanagan's Hush, a new Fede Alvarez thriller, and the remastered Phantasm. And if needed even more reasons to get pumped, they've also announced a new selection of Festival Favorites and short films to look forward to.
The SXSW 2016 Midnighters lineup is below, as are the Festival Favorites (movies that have already played at other festivals). The extensive short film program and the Special Events can be found at the official website, along with the latest additions to the 24 Beats Per Second, SXGlobal, and Visions categories. You can find the previously announced feature film lineup here.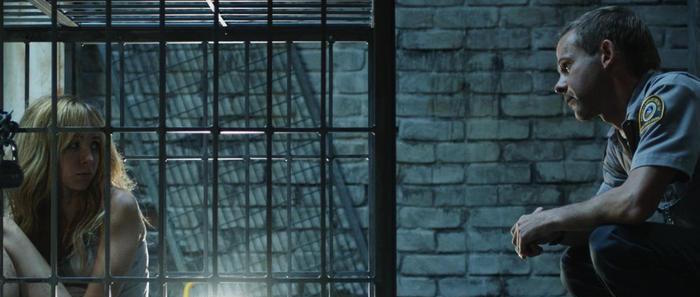 SXSW 2016 Midnighters
Scary, funny, sexy, controversial – provocative after-dark features for night owls and the terminally curious.
Carnage Park
Director/Screenwriter: Mickey Keating
The year is 1978. A team of wannabe crooks botch a small-town bank heist and flee with their hostage deep into the California desert, where they find themselves in a harrowing fight for survival against a psychotic ex-military sniper. Cast: Ashley Bell, Pat Healy, Alan Ruck, Darby Stanchfield, Larry Fessenden, Graham Skipper, James Landry Hebert, Michael Villar
Hush
Director: Mike Flanagan, Screenwriters: Mike Flanagan, Kate Siegel
A deaf woman is stalked by a psychotic killer in her secluded home. Cast: Kate Siegel, John Gallagher Jr., Michael Trucco, Samantha Sloyan (World Premiere)
I Am a Hero (Japan)
Director: Shinsuke Sato, Screenwriter: Akiko Nogi
Japan's first major zombie movie based on a blockbuster manga series! Cast: Yo Oizumi, Kasumi Arimura, Masami Nagasawa (U.S. Premiere)
Jack Goes Home
Director/Screenwriter: Thomas Dekker
After his father is killed in a car crash, Jack travels home to Colorado to help nurse his mother (who was injured in the crash) back to health. There, he uncovers long buried secrets and lies within his family, his friends and his very identity. Cast: Rory Culkin, Lin Shaye, Daveigh Chase, Natasha Lyonne, Louis Hunter, Nikki Reed, Britt Robertson (World Premiere)
Johnny Frank Garrett's Last Word
Director: Simon Rumley, Screenwriters: Ben Ketai, Marc Haimes, Tony Giglio
When a young man is executed for committing murder, he leaves behind a curse letter in which he promises to take vengeance on all those connected to his trial. Cast: Sean Patrick Flanery, Erin Cummings, Devin Bonne, Mike Doyle (World Premiere)
My Father Die
Director/Screenwriter: Sean Brosnan
A young deaf boy avenges the death of his brother, and the killer happens to be his father. Cast: Joe Anderson, Gary Stretch, Candance Smith, Kevin Gage, John Schneider, Gabe White, Ross Britz, Michael Francis Murphy, William Mark McCullough, Frances Reagan James (World Premiere)
Pet
Director: Carles Torrens, Screenwriter: Jeremy Slater
A lonely man fatefully reunites with a former high school classmate. When she spurns his advances, he takes her prisoner, only to find that she is not what she seems. Cast: Dominic Monaghan, Ksenia Solo, Jennette McCurdy, Nathan Parsons, John Ross Bowie, Da'Vone McDonald, Janet Song (World Premiere)
PHANTASM: Remastered
Director/Screenwriter: Don Coscarelli
Filmmaker J.J. Abrams and his company Bad Robot have undertaken a meticulous 4K restoration of writer/director Don Coscarelli's beloved horror fan favorite about a young boy confronting the embodiment of death in the form of the sinister "Tall Man." Cast: Michael Baldwin, Bill Thornbury, Angus Scrimm, Reggie Bannister, Kathy Lester
Under the Shadow (Jordan, Qatar, UK)
Director/Screenwriter: Babak Anvari
As a mother and daughter struggle to cope with the terrors of the post-revolution, war torn Tehran of the 80s, a mysterious evil begins to haunt their home... Cast: Narges Rashidi, Avin Manshadi, Bobby Naderi, Arash Marandi, Ray Haratian, Hamid Djavdan, Nabil Koni
Untitled Fede Alvarez/Ghost House Thriller
Director: Fede Alvarez, Screenwriters: Fede Alvarez, Rodo Sayagues
A group of teens break into a blind man's home thinking they'll get away with the perfect crime. They're wrong. Cast: Jane Levy, Dylan Minnette, Daniel Zovatto, Stephen Lang (World Premiere)
SXSW 2016 Festival Favorites
Acclaimed standouts & selected previous premieres from festivals around the world.
Cameraperson
Director: Kirsten Johnson
Exposing her role behind the camera, Johnson reaches into the vast trove of footage she has shot over decades around the world. What emerges is a visually bold memoir and a revelatory interrogation of the power of the camera.
Chevalier (Greece)
Director: Athina Rachel Tsangari, Screenwriters: Efthimis Filippou, Athina Rachel Tsangari
Six men on a fishing trip on a luxury yacht decide to play a game to compete. Things will be compared. Things will be measured. Songs will be butchered, blood will be tested. Friends will become rivals and rivals will become hungry. Cast: Yorgos Kentros, Panos Koronis, Vangelis Mourikis, Makis Papadimitriou, Yorgos Pirpassopoulos, Sakis Rouvas
* SXsports screening
Free In Deed
Director/Screenwriter: Jake Mahaffy
Free in Deed depicts one man's attempts to perform a miracle when a single mother brings her young boy to church for healing. Cast: David Harewood, Edwina Findley, RaJay Chandler, Kathy Smith
Gleason
Director: Clay Tweel, Screenwriters: Seth Gordon, Clay Tweel
At the age of 34, Steve Gleason was handed a death sentence. When doctors diagnosed him with ALS, they gave the former NFL defensive back and New Orleans hero two to five years to live. So that is what Steve chose to do – LIVE.
The Greasy Strangler
Director: Jim Hosking, Screenwriters: Jim Hosking, Toby Harvard
Ronnie runs a Disco walking tour with his son, Brayden. When a sexy woman takes the tour, it begins a competition between father and son for her love. It also signals the arrival of an oily strangler who stalks the streets at night. Cast: Michael St Michaels, Elizabeth De Razzo, Sky Elobar, Joe Walters, Gil Gex, Abdoulaye NGom, Sam Dissanayake, Holland MacFallister
Hunt For The Wilderpeople (New Zealand)
Director/Screenwriter: Taika Waititi
Ricky (Julian Dennison) is a defiant city kid who finds himself on the run with his cantankerous foster uncle (Sam Neill) in the wild New Zealand bush, in this hilarious and heartfelt adventure from director Taika Waititi (What We Do In The Shadows). Cast: Julian Dennison, Sam Neill, Rima Te Wiata, Rachel House, Oscar Kightley, Rhys Darby, Stan Walker, Cohen Holloway, Mike Minogue, Troy Kingi
Morris from America
Director/Screenwriter: Chad Hartigan
Morris From America is an endearing, heartfelt coming-of-age comedy about Morris, a 13-year-old African-American boy who has just moved to Heidelberg, Germany with his caring but troubled single father. Cast: Markees Christmas, Craig Robinson, Carla Juri
Newtown
Director: Kim A. Snyder
Newtown documents the aftermath of the deadliest mass shooting of schoolchildren in American history. A cast of characters within Newtown and beyond interconnect to weave an intimate story of trauma, grief and community resilience.
Operation Avalanche
Director: Matt Johnson, Screenwriters: Matt Johnson, Josh Boles
In 1967, four undercover CIA agents were sent to NASA posing as a documentary film crew. What they discovered led to one of the biggest conspiracies in American history. Cast: Matt Johnson, Owen Williams, Josh Boles, Ray James
Presenting Princess Shaw (Israel)
Director: Ido Haar
Presenting Princess Shaw is the true story of the incredible Princess Shaw and the enigmatic composer Kutiman, who discovers her from the other side of the world.
Richard Linklater – dream is destiny
Directors: Louis Black, Karen Bernstein
Richard Linklater – dream is destiny is a feature-length documentary on the filmmaker Richard Linklater and an unusual look at a fiercely independent film style that emerged from Austin, Texas in the 1990s.
Sing Street (USA/Ireland)
Director/Screenwriter: John Carney
A boy growing up in Dublin during the 1980s escapes his strained family life by starting a band and moving to London. Cast: Ferdia Walsh-Peelo, Lucy Boynton, Jack Reynor, Aidan Gillen, Mark McKenna, Maria Doyle Kennedy
Trapped
Director: Dawn Porter, Screenwriters: Dawn Porter, Sari Gilman
Trapped follows the clinic workers, women, and lawyers on the frontlines of the battle as they fight to keep abortion safe and legal across the US for millions of poor and uninsured women caught in a political quagmire.