Justin Theroux On 'The Leftovers' Final Season And That Big Moment From Season 2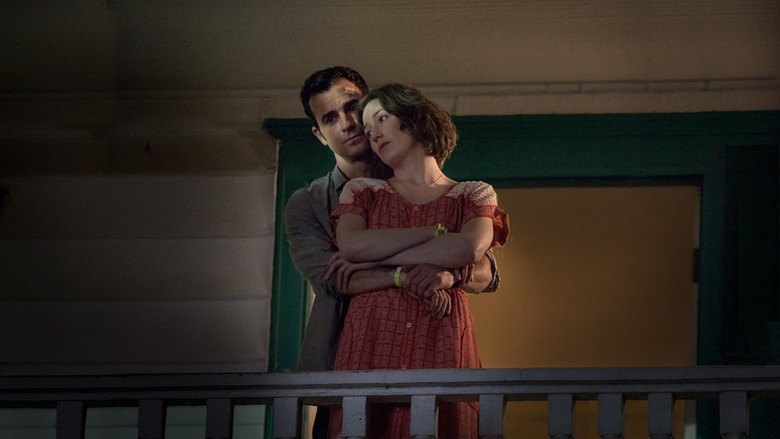 Season three will be the last for HBO's The Leftovers. The drama, based on Tom Perrotta's book, recently concluded its stellar second season. Despite the show gaining more passionate fans, showrunner Damon Lindelof decided to end on the program on its own terms. Actor Justin Theroux, for the right (creative) reasons, is pleased the show is coming to an end.
Below, Justin Theroux sits down with us to discuss The Leftovers' final season and that big moment from season two.
We recently ran part one and two of our interview with Lindelof, during which he discussed season two of The Leftovers. The writer, although proud of season one, admitted mistakes were made — problems that were all fixed in season two. When I spoke with Theroux for the Zoolander 2 junket, he had this to say about why the show clicked more with viewers:
I think it's one of those cases of once you release yourself into the nuances of the show or the mystery of the show. I think during the first season everyone was asking, 'What does it all mean?' That's kind of the point of the show, and once that clicks for you... I was a fan of the first season, too. I really liked it. I think something happened with season two where the concept became more identifiable. Really, I credit Damon and Tom, because not many shows take a hard run at the meaning of life, and those guys did. He's kind of a master at weaving these elaborate tapestries and, somehow, evoking these reactions, whether they're good or bad.
This past season absolutely took risks, raising a variety of emotions. [Spoilers for season two of The Leftovers ahead.] The scene of Kevin Garvey (Theroux) singing "Homeward Bound" easily could've been laughable, but instead, it's full of regret, comedy, and pain. Theroux reflected on that moment:
It hit you in a real uncomfortable place. A lot of scenes do, but that one in particular. They hit these pressure points. I remember I'd watch it and be just so moved by what Damon was going at. That whole storyline with Patti... when I was reading that particular script, I was blown away. How do humanize an undeniable villain in 60 pages? You also cry for her. It's impressive.
That episode, "International Assassin," is arguably the standout episode of season two.
[Spoilers over.]
According to Theroux, Lindelof told him from the start this wasn't a show that would last longer than a few years:
Damon was really upfront early on. Nobody likes to sign a five or six-year contract, but he was very clear from the get-go that this is not a show that lives for five or six years, that it would be best at three or four. I think actors in general don't like being tied up for that long. Just to know that there's going to be a period or punctuation on something — and to know when that'll be — is just... I like that. I like knowing there's an end to the story. I can't imagine something worse than scripts being written into a tunnel, thinking, 'I don't know when this ends. I don't know.' It usually ends when people get sick of it, but I think it's great when it gets to end on its own terms.
With The Leftovers coming to an end, Theroux also plans on directing more. The screenwriter/actor originally intended on directing Zoolander 2, but the shooting schedule conflicted with The Leftovers. Theroux hasn't directed a feature since 2007's Dedication, a very overlooked, funny and somber drama.
Zoolander 2 is in theaters February 12.