'The Lobster' Trailer: Colin Farrell Doesn't Want To Spend The Rest Of His Life As A Single Lobster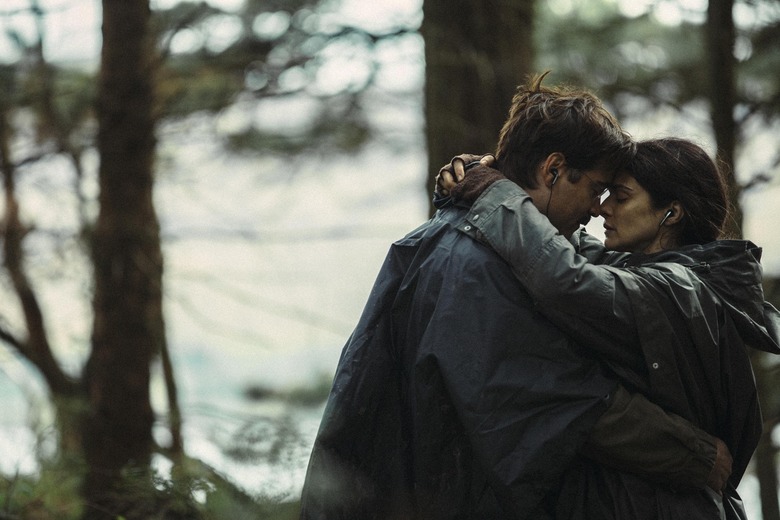 We've got all kinds of romances at the cinema this year. Love is blossoming amid zombie apocalypses and inspiring superpowered vengeance and overcoming Nicholas Sparks-ian brushes with death. But when it comes to sheer weirdness, all of these love stories pale in comparison to Yorgos Lanthimos' The Lobster, which is set in a world where singletons who can't find a mate within 45 days are turned into an animal of their choosing.
Colin Farrell leads The Lobster as sad-sack David, who's just been left by his wife. He's whisked away to an idyllic retreat for single people, all of whom have come with the same goal in mind: find a "well matched" spouse so they don't have to spend the rest of their lives as a dog, or a horse, or in David's case, a lobster. And that's just the starting point for the surreal joy and pain that unfolds. Watch The Lobster U.S. trailer below. 
Although The Lobster isn't coming to U.S. theaters until March 11, it's been making the rounds on the festival circuit for the better part of a year now, and as a result several of us at /Film have seen it already. And we've got some praise to add to the growing pile of compliments surrounding this movie. Jacob described it as "one of the great modern movies about love, marriage and relationships... and how all of those are total B.S. until they're not," while Jack found it to be "a gorgeous, painful, and insightful look at relationships and the single life."
I wrote up a full review at NYFF last year (which you can read here), in which I confessed to falling for the film's "aching romanticism." Yes, in spite of all the pitch-black, razor-sharp humor on display here, there's a strain of genuine sweetness running through the movie, especially once Rachel Weisz's short-sighted character shows up.
Also starring are John C. Reilly, Ben Whishaw, Léa Seydoux, and Olivia Colman, who damn near steals the entire film right out from under the rest of them.